Best Cold Email Software (Pricing + Pros & Cons)
Best cold email software
Hundreds and thousands of dollars are spent every year on marketing. Every organization, big or small, has a set budget that they utilize in practicing traditional techniques and exploring new horizons in the industry. Yet, no matter how advanced the process has become, cold email marketing remains one of the most effective tools in acquiring new leads in almost every industry. Your cold email marketing can ensure growth and a high conversion rate if approached effectively and strategically.
Best Practices for Cold Email Software Marketing
The best cold email software enables you to contact "cold" mailing lists and helps you to improve your cold outreach or sales process by using several cold email features, including email tracking, follow-up templates, and much more.
Every company, organization, or individual entrepreneur should scale up its outreach campaigns. And for that, a tools for cold emailing is an essential part. The proper approach is to target specific audiences that would genuinely be interested in what you're offering. There are a handful of techniques and must-dos in cold email marketing that companies should consider for a productive outcome, regardless of which platform they're using.
Powerful Subject Line
The subject line is your chance to make a great first impression. It can enhance your chances of an exceptional conversion rate and decide if a person will open your email or trash it right away. Therefore, make yourself stand out among hundreds of other newsletters a person receives daily.
Personalized emails
Who doesn't like an email directly addressed to us with a bit of personalized touch? A recipient-centric email has better chances of following up than a generic one that sounds robotic. An easy-to-read copy with a friendly tone is highly unlikely to get ignored.
Unique yet relatable CTA
A great email without an impactful closing is of no good. A compelling call to action is essential if you intend the reader to act. You can ask them to learn more about your business, sign up for a trial, or get directly in touch with the company.
Best cold email software list: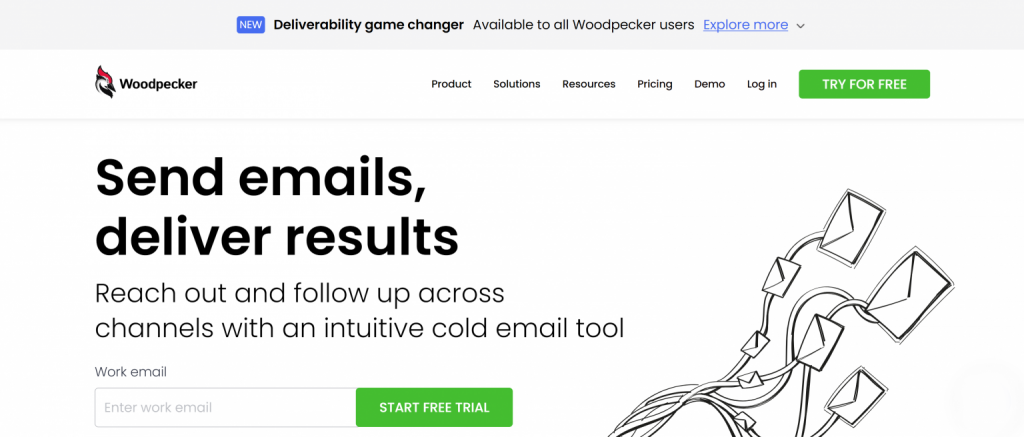 Woodpecker has been designed while considering all the pros and cons, tips, and tricks of sending cold emails and earning follow-ups. This software can be integrated with many traditional email platforms, such as Google or Microsoft. Apart from being convenient, many companies have declared Woodpecker a secure platform.
External and internal communication, i.e., sharing files or collaborating among teams, is another helpful feature of this cold email marketing platform. The pricing starts at US$40 a month and goes up with your add-ons.
Pros and cons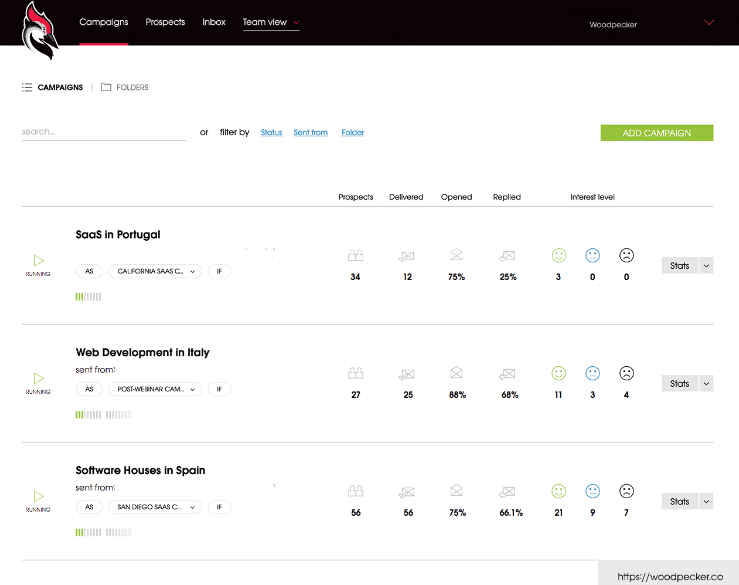 One of the most significant advantages of this app is that there is little manual work to do, as most of the tasks are automated. Moreover, the software offers regular updates to keep up with other advancements in marketing, CMS, and business tools.
On the other hand, it is slightly pricey, which may not suit startups or SMEs. The number of follow-ups is limited to just seven.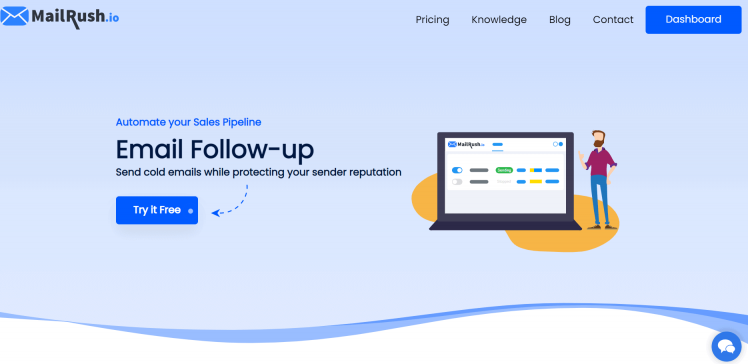 MailRush has many powerful features to help you figure out a productive strategy for every email targeting the prospect. In addition, it offers a modern and advanced framework that lets you track engagement metrics, such as CTR, open rate, and bounce rate.
The incredible built-in AI of the software identifies if an email address is invalid or doesn't exist anymore. With a 14-day free trial, you can explore the features and pick your suitable package, starting from as low as $19 a month.
Pros and cons
Unlike many other similar platforms, this one is unique as it offers a drag-and-drop email template option along with quick 24/7 chat, call, and email support.
However, certain useful features cannot be enjoyed at standard rates. You will have to pay extra for add-ons.
3. Best cold email software: SalesHandy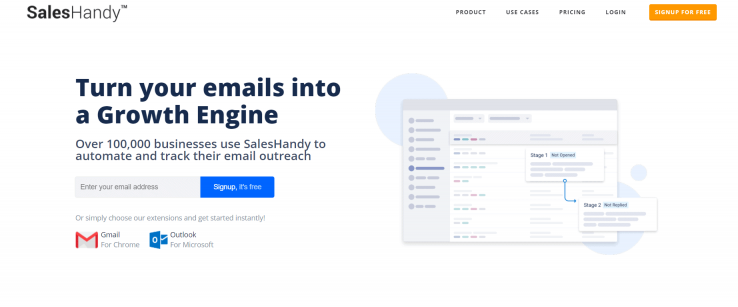 SalesHandy is specially designed for sales teams to keep track of their marketing activities. This platform offers the convenience of sharing automated emails and provides engagement rate stats daily/monthly. Its compatibility with Gmail, Outlook, and almost any other email provider makes it a great pick. The pricing starts at US$9 a month, and with the enterprise package, you'll get a dedicated account manager.
Pros and Cons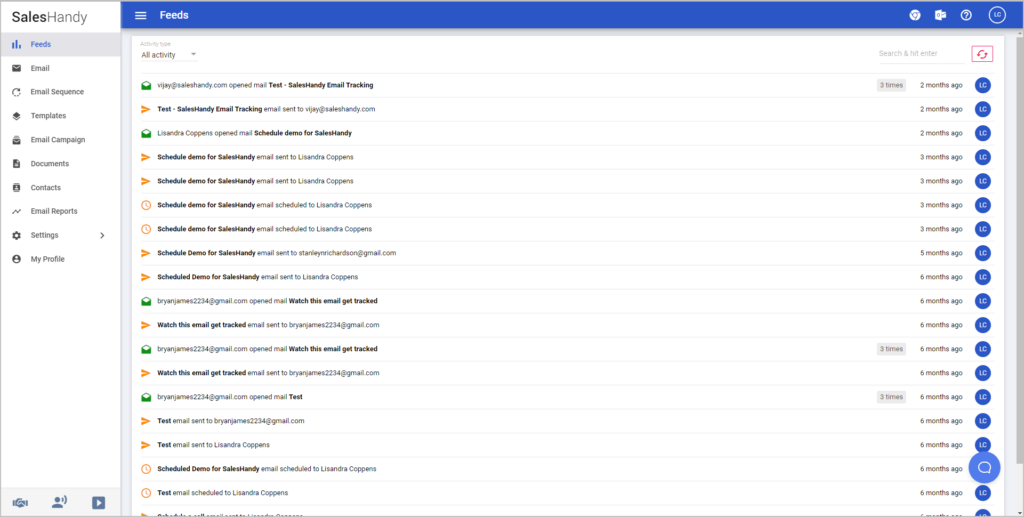 One of the best things about SalesHandy is that the three features are free forever, including email scheduling, unlimited email open tracking, and Gmail integration. However, the tool comes with an email limit that only lets you send a set number of emails per day.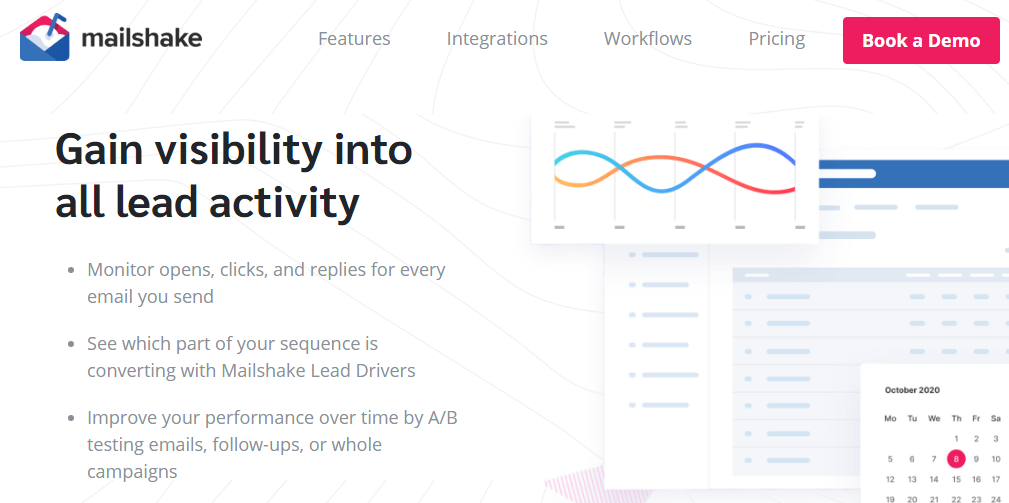 Unique about this tool is that you can divide your emails into categories based on your goals and strategies. For example, sales email, cold email, link building, or PR email could be the most popular categories. The popularity of this software knows no bounds, and its effectiveness and productivity are exemplified by successful marketing campaigns of companies like Forbes and HubSpot.
They offer monthly and yearly packages starting from US$59.
Pros and cons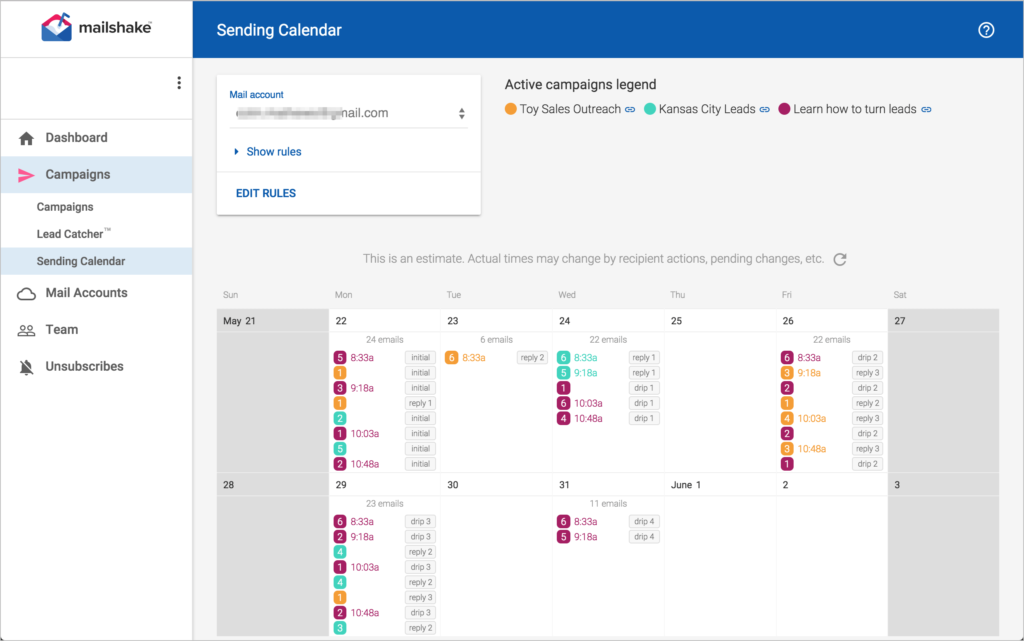 The platform offers multiple prebuilt templates for different types of emails and prospects that you can pick from. As far as the cons are concerned, emails cannot be tagged, and feature updates are not offered regularly.
5. Best cold email software: Close.io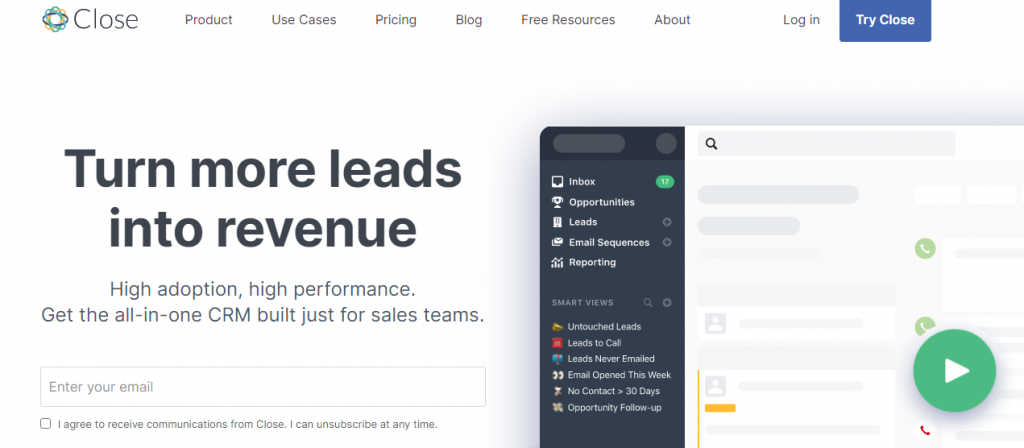 Some time ago, no one would have thought of automated emails that are personalized and designed according to a potential customer's interests and preferences. With tools like Close.io, you can send cold emails in bulk, make calls, and track all communication with this software. The pricing starts at US$29 a month with limited features.
Pros and cons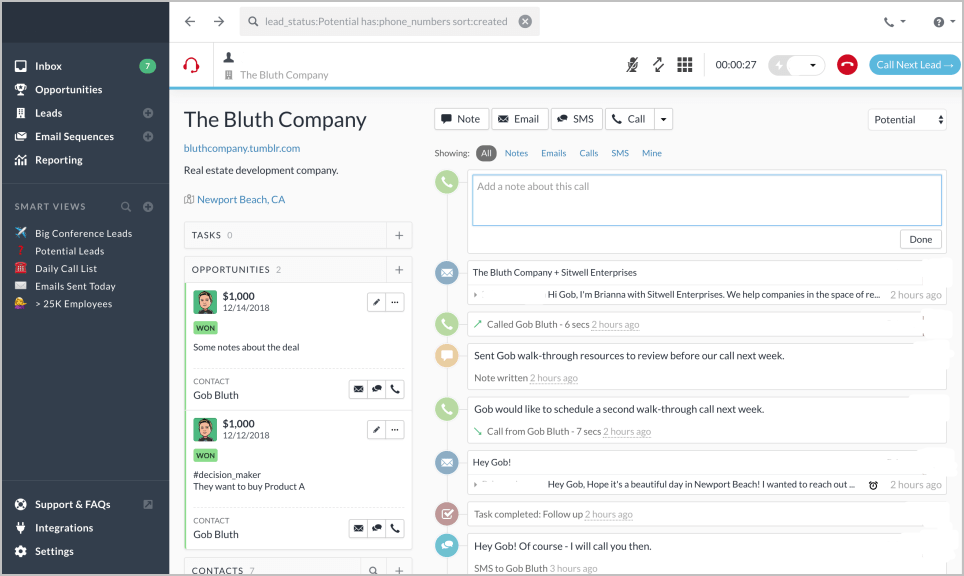 Multiple emails can already be sent using the basic package. However, there are limitations, such as no custom activity can be made, and there are only five built-in email templates.
6. Best cold email software: Streak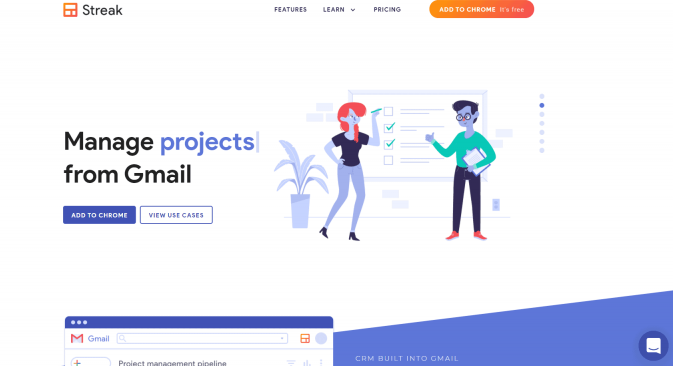 This tool is your ultimate companion if you dream about running your entire business from your inbox. The convenience and easy adaptability it provides is its most vital selling point. You can reach out to your potential leads while resolving tickets and seamlessly fulfilling other sales representative responsibilities. Streak manages the sales funnel, tracks cold calling and engagements. It offers a free plan with limited features, with paid packages starting at US$19 per month and user.
Pros and cons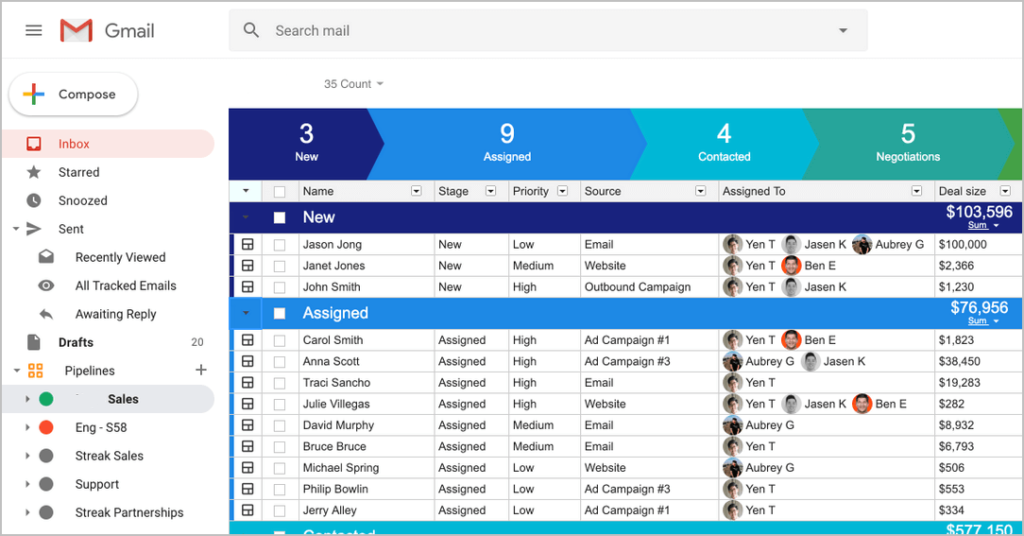 Multiple filters help you sort your emails, leading to a more productive outcome. However, the basic plan with the lowest cost doesn't offer any integration, making it useless.
7. Best cold email software: Reply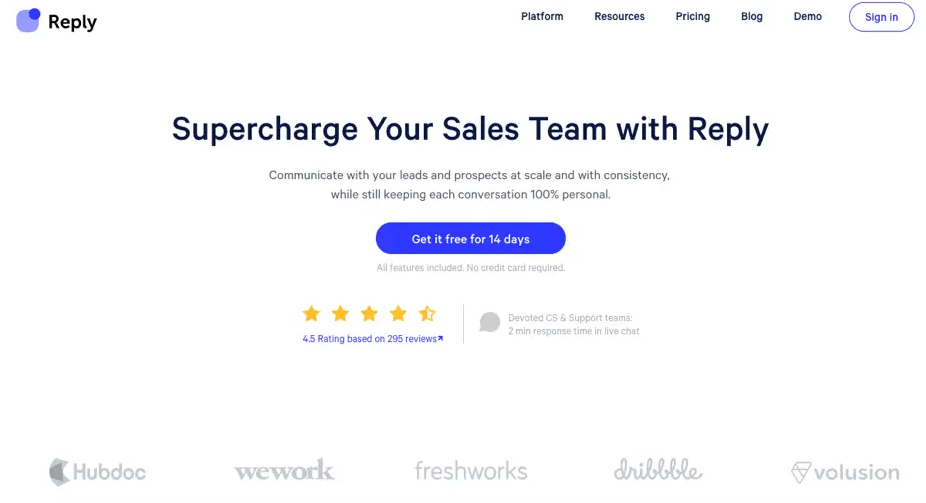 As the name suggests, this platform has some of the most powerful features that increase the chances of a follow-up on your cold emails. You can A/B test the emails and put them under specific categories as per your requirements. A one-in-all platform eases reaching a prospect to collect follow-ups and conversions. You can track your client's activities as well. Limited features are offered during the free trial. However, the cheapest paid plan is US$49 a month.
Pros and cons
The app offers unlimited and valuable features, but the interface is quite complicated. Therefore, it is targeted towards more advanced users and large companies.

Opt-in for this tool for a great set of unique features plus a convenient interface. It offers test mode, multiple integrations, scheduling, tracking, reports, email list builders, and follow-up emails and campaigns. For individual users, pricing starts from US$12.95 a month with unlimited use.
Pros and cons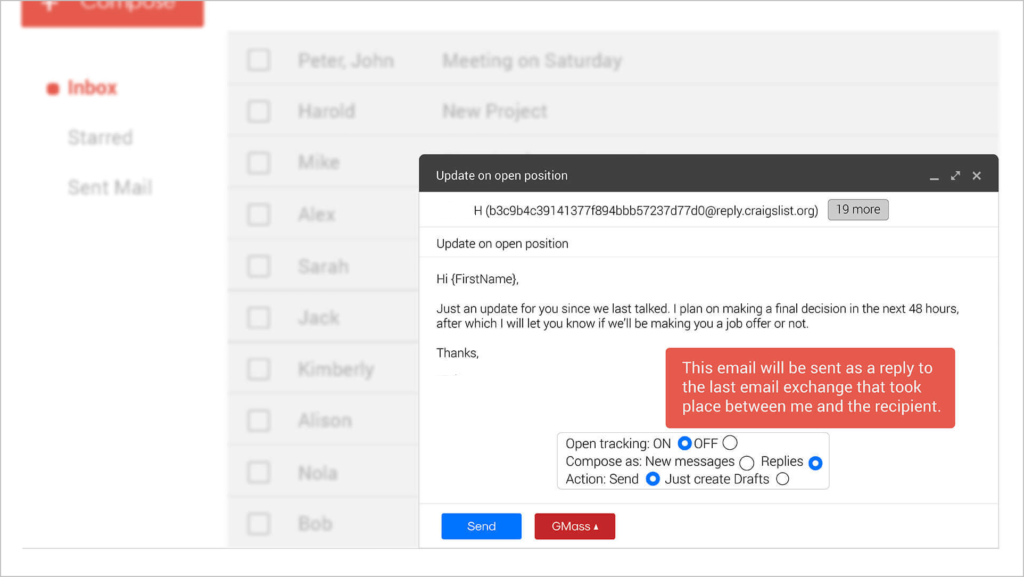 If you're new at this, instructions are made available every step of the way, which makes the experience seamless. However, Gmass limits daily emails to almost 200, and the tool only allows up to 8 follow-ups.
9. Best cold email software: Outreach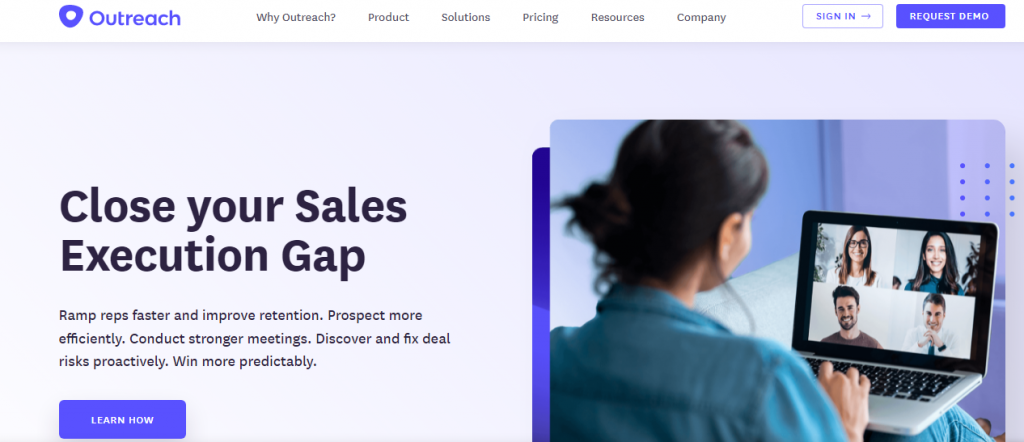 Ideal tool for sales and marketing teams as it offers emails, voice, and social interactions. Apart from A/B testing, as many other platforms provide, this tool comes with reply detection and custom scheduling. The pricing structure is pretty much like the other ones, but you can benefit from a 14-day free trial.
Pros and cons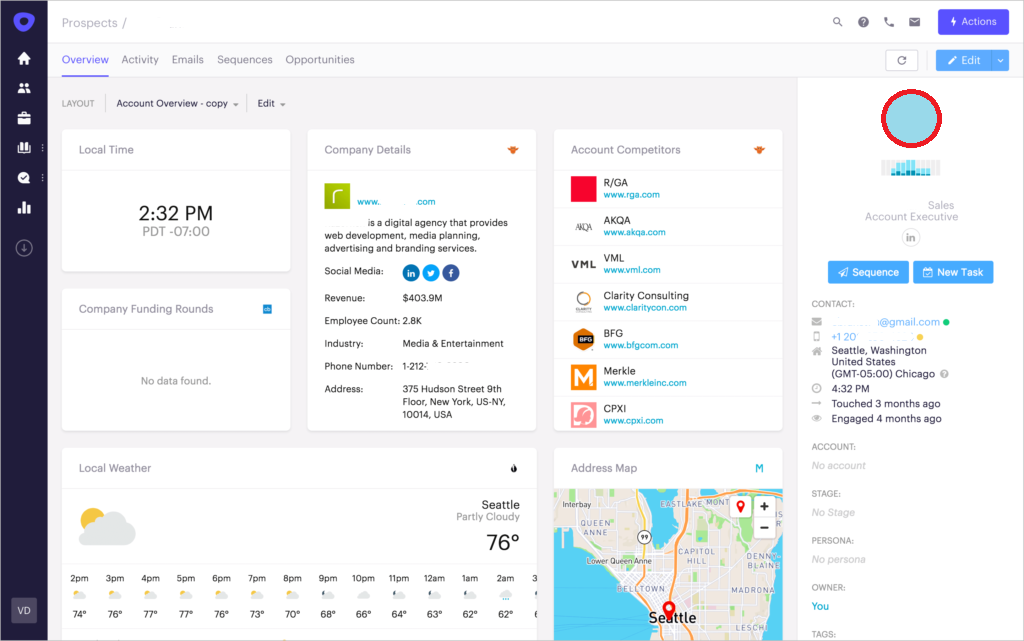 This tool can serve you beyond expectations with multiple handy features for the whole sales and marketing team. Still, it can get a bit overwhelming and complicated.

Being the creative person behind a business, you'd like to spend the most time being the entrepreneur and less time creating campaigns and making cold calls. That's what this tool helps you with. It is sales automation and cold email software in one, making it one of the leading ones.  The easy dashboard and seamless user face will blow your mind. For a single user, the paid packages start from US$19 a month.
Pros and cons
Valuable features such as media library, event-triggered emails, and A/B testing are offered. However, the only drawback of this platform is that you can't use it for multiple purposes, as it's delicately designed for cold emails.
Cold email isn't only about sending emails. Building and segmenting a list of prospects, finding the right email addresses, cleaning your email lists, crafting personalized email sequences, measuring the performance, and adjusting campaigns are all parts of a successful cold email campaign – and Hunter helps you in every step. 

Hunter is known as an email finder tool, but the recent development of their cold email features makes it one of the most complete cold outreach tools. Users can manage all the inboxes from one dashboard, rotate their email accounts for enhanced deliverability, keep prospect's data up to date, track the performance of their campaigns, and integrate with the most popular CRMs.
They offer a free package with limited credits. Their premium subscription starts at $49/month, and you can get a 30% discount on yearly subscriptions.
Pros and cons
Pros:
Abundance of Data: Hunter.io provides a large amount of available data.
Communication Automation: Enables automation of communication processes.
Campaign Planning: Facilitates planning and execution of communication campaigns.
Cold Emailing: Supports working on cold email strategies.
Email Finding: Helps in finding emails associated with website domains.
Email Verifier: Offers an email verification tool.
Accurate Contact Info: Provides accurate and detailed contact information.
Fast and Detailed Contact Info: Offers fast, detailed, and valid contact information.
Immediate Problem Resolution: Responds promptly and offers immediate solutions when issues arise.
Cons:
Lack of Mail Tracking Software: Missing mail tracking software, which would help the communications team keep track of dialogues.
Possibly Higher Price: Some users may find the pricing a bit high.
Limited Free Inquiry Quotas: The platform might offer limited free inquiry quotas.
Desire for More Information: Users might wish for more phone numbers, titles, or information related to small and medium-sized enterprises (SMEs).
Hunter is an all-in-one cold outreach software that supports users at every step of their outreach process. It is a GDPR-compliant solution for sending mass emails. You can use their templates while crafting emails and integrate with Hubspot, Pipedrive, Zapier, and more. The only drawback is its inability to scrape LinkedIn data, which Hunter mitigates by scraping publicly available data from the web.
Best cold email software: Conclusion
Although cold emails are one of the most effective ways for lead generation, using wrong approaches or inappropriate tools can mess things up. Hence, decide carefully.
---
Looking for more marketing information? You'll find plenty of insights in these articles: