20+ Best B2B Email List Providers in 2022 | B2B Email List
B2B Email list providers
Running a business in 2022 is going to be so much more challenging yet extremely thrilling and profitable. The market for the B2B industry is thriving, trying to reach the highest levels. As a business owner in today's age, you need to be on top of a few things. First and foremost, you need to establish a connection with your potential customers and then make the right move of introducing the product/services to them. Getting your hands on the contact information to reach out to your prospects is one of the essential elements.
The importance of B2B leads
The process of finding leads and keeping in touch with them over time to communicate the latest updates of your company is ongoing. You need your leads for marketing, branding, and retargeting as well. One of the most common uses of email lists is for cold email prospecting. Not only does it save you a lot of time, but the chances of response or feedback are higher because the email lists that are bought are genuine with accurate and updated contact information. With quick access to all your contacts, you can shoot a pre-designed email template to all of them in one go and get the job done.
Types of Email lists
Depending on particular business requirements, you can buy email lists with specific contact details and information. There are lists with social media details, phone number, email address, mailing address, LinkedIn, and other professional platforms details. However, certain ethical aspects need to be kept in mind while creating, selling and buying these lists, as people do not like to be contacted randomly for sales purposes. Also, ensure that the lists sync with your business goals, meaning the lists should be relevant to your business for a maximum positive outcome.
The question remains whether the B2B email lists are worth the time, effort, and money and if they are, which email providers should you rely on based on your industry and other business requirements?
Benefits of B2B Email Lists
Apart from some obvious advantages of buying B2B email lists, such as saving time and having a better reach, here are some lesser-known benefits to help expand your business by finding a higher number of prospects.
● With an email database, the chances of hitting the right note and converting a few prospects into a high revenue-generating customer are very likely.
● With more and more options in the market, your customers may move to another service provider at any time. Therefore, you must always have more than 4-5 high-value customers, and email lists have proven to be helpful in this regard.
● Companies can skip the research phase and jump right onto the cold emailing step.
● Ultimately, the goal is to generate more money than the last quarter, and finding suitable prospects to pitch your products and services can make things better for you revenue-wise.
Who are the best B2B email list providers in 2022?
The internet is loaded with good, bad, and some shady information about marketing, sales, and where to get helpful information about B2B lead generation. When finding genuine and authentic email providers, you must consider your specific business requirements.
Here's a list of 20 leading B2B email providers in 2022 to get you the updated contact information for your potential customers.

Lusha is one of the few B2B email providers that give you access to a 60+ million contact database. You can make categories and divide prospects according to your business needs at a certain time. Lusha provides easy integration with HubSpot, ZOHO, and Salesforce.
Lusha Ratings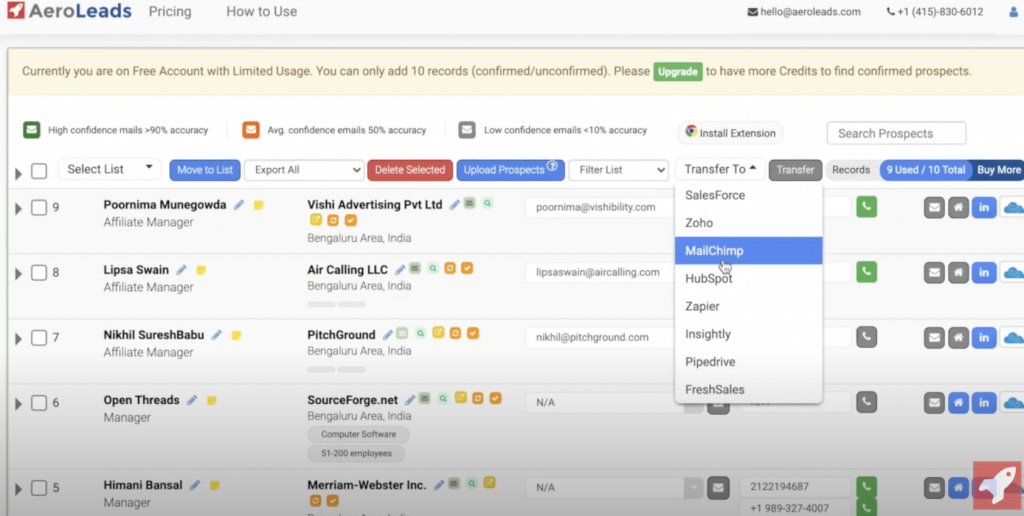 With an 8.1 out of 10 rating among other email-providing platforms, Aeroleads make a great choice if you're looking to get phone numbers and the email addresses of prospects. They provide a Google Chrome extension to help you find verified emails from the database in real-time.
AeroLeads Ratings
3. B2B email list providers: Cognism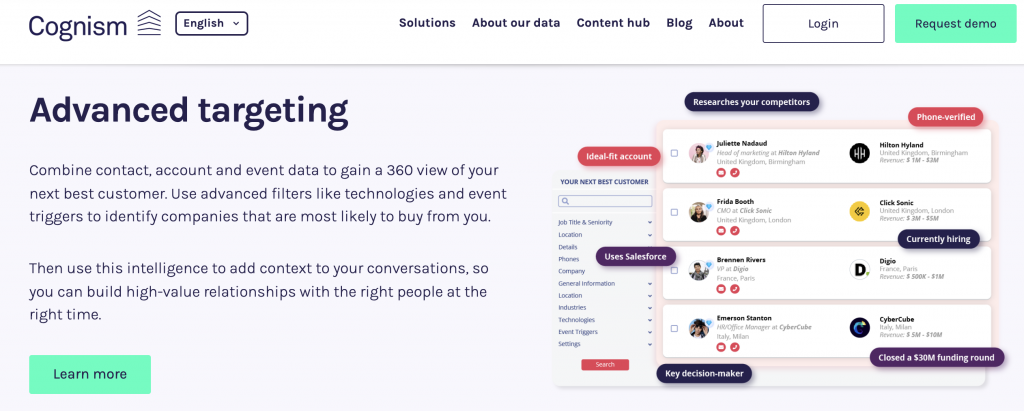 With over 400 million compliant B2B contacts, Cognism lets you reach out to your prospects globally. What's unique about this platform is that apart from offering contact details, it offers other valuable information such as job titles, company size, location, industry, and technology stack.
Cognism Ratings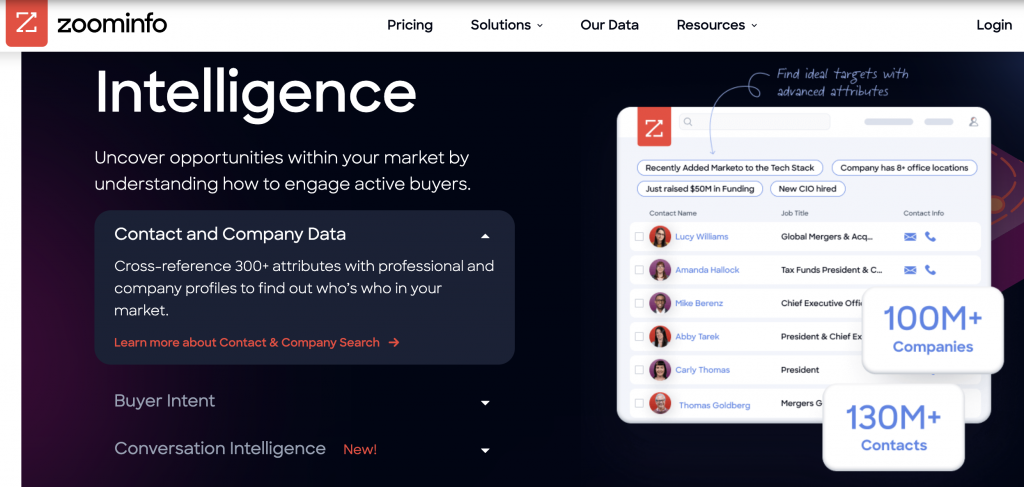 Their pricing is a bit higher than the competitors; however, the lists they provide are fully in-sync with business industries. Hence the chances of conversion are very high. ZoomInfo offers a fully-loaded suite of applications where you can have tailor-made audience lists.
ZoomInfo Ratings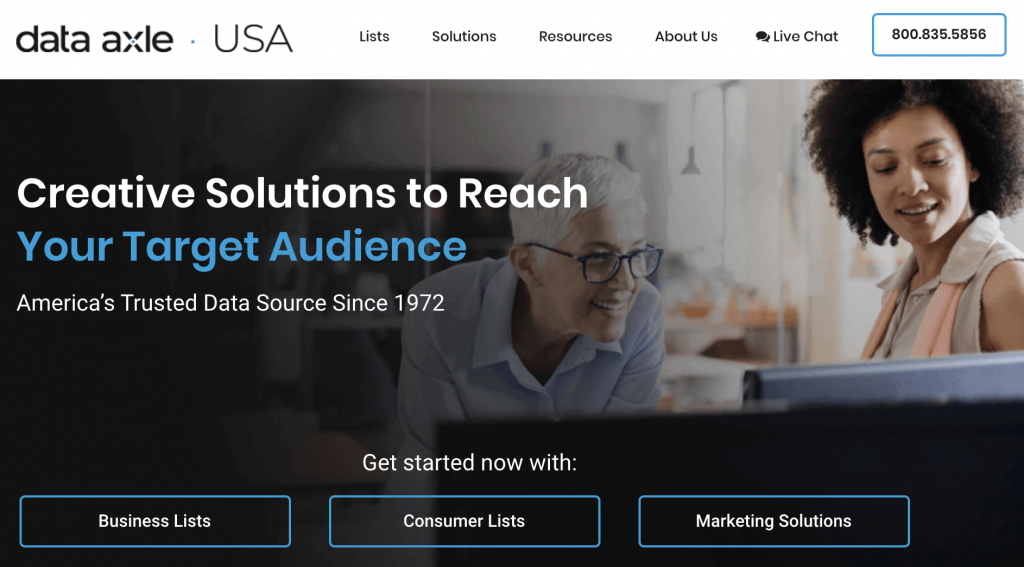 They have been in the business since 1972; hence their experience can help thrive your business. Their data-driven strategic services can prove to be highly effective in making your email leads profitable. Request a free trial and get a sneak peek into some fantastic platform features.
Data Axle USA Ratings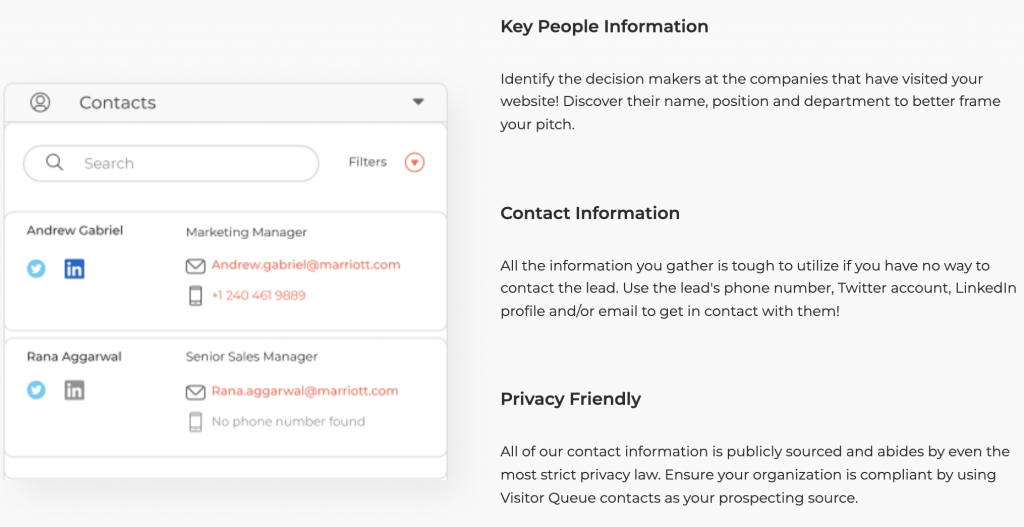 They guarantee to increase your revenue by 10-20 percent. Visitor Queue offers the details about users who visit your website at a particular time. Based on the visitor's activity on your website, the platform lets you track every user who shows interest in your business.
Visitor Queue Ratings
7. B2B email list providers: Snov.io

Here is another sales CRM that delivers productive outcomes with the database relevant to your company. What's unique about this platform is that it scrapes data from different online sources to provide you with the most efficient details about the prospect. Email verifier ensures that every email you get is valid and updated.
Snov Ratings

With over 100+ million contacts in their database, the chances that you'll get the most relevant email listings to increase your revenue ultimately is relatively high. They have a 99% accuracy rate when it comes to their database. You can add up to 20 filters to come up with the listing of your preference.
Adapt Ratings
9. B2B email list providers: Cloudlead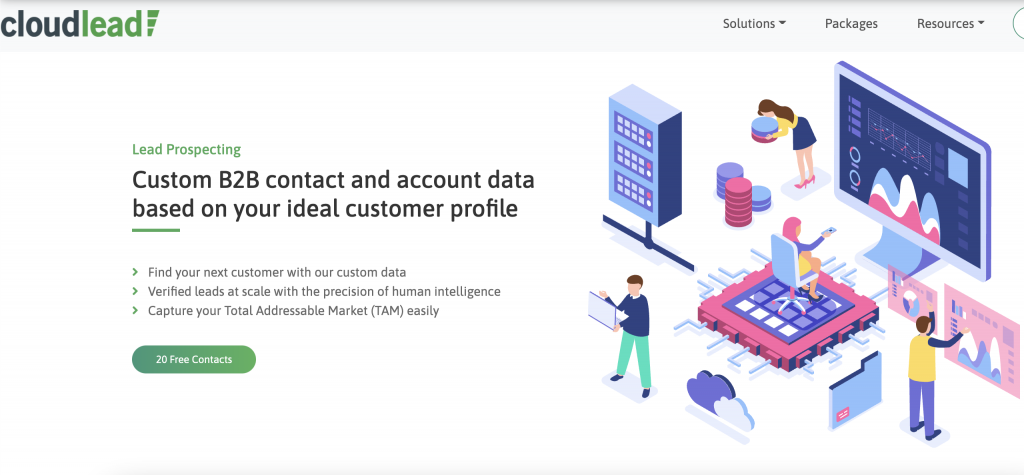 They specialize in providing data that is tailored to your business needs. Each email or other information provided to you is verified, 100% valid, and updated. Lead enrichment and cleansing features keep your contact list powerful and accurate.
CloadLead Ratings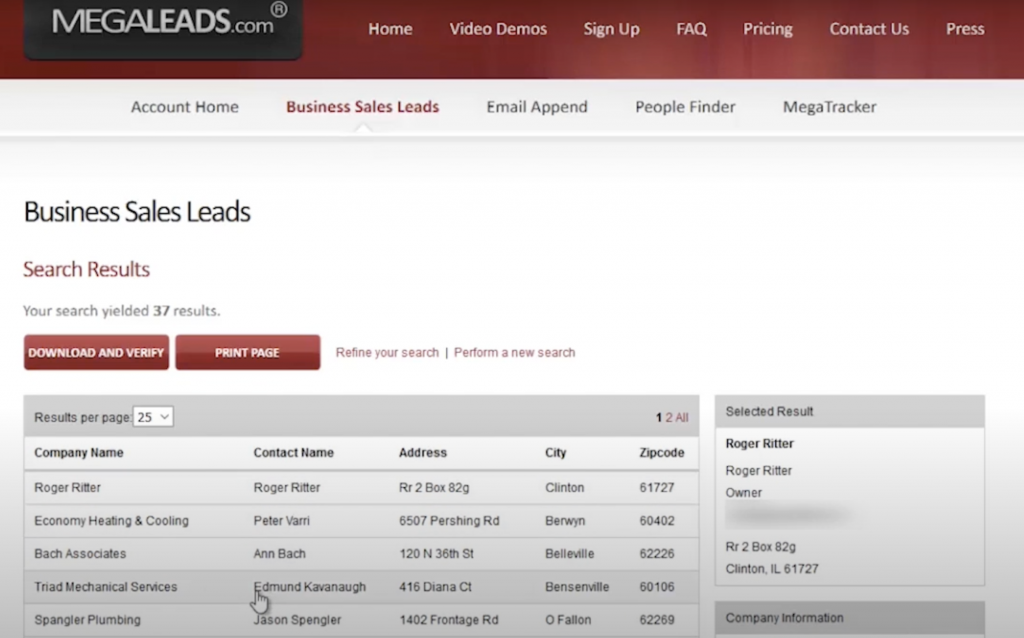 If you're on a budget and would like to ensure at least 97% accuracy on your B2B email lists, MegaLeads is the ideal platform for you. Explore your options and begin with their 200 free leads. Also, you can cancel your subscription at any time without a hassle. MegaLeads is simple, convenient, and budget-friendly.
MegaLeads Ratings
11. B2B email list providers: Callbox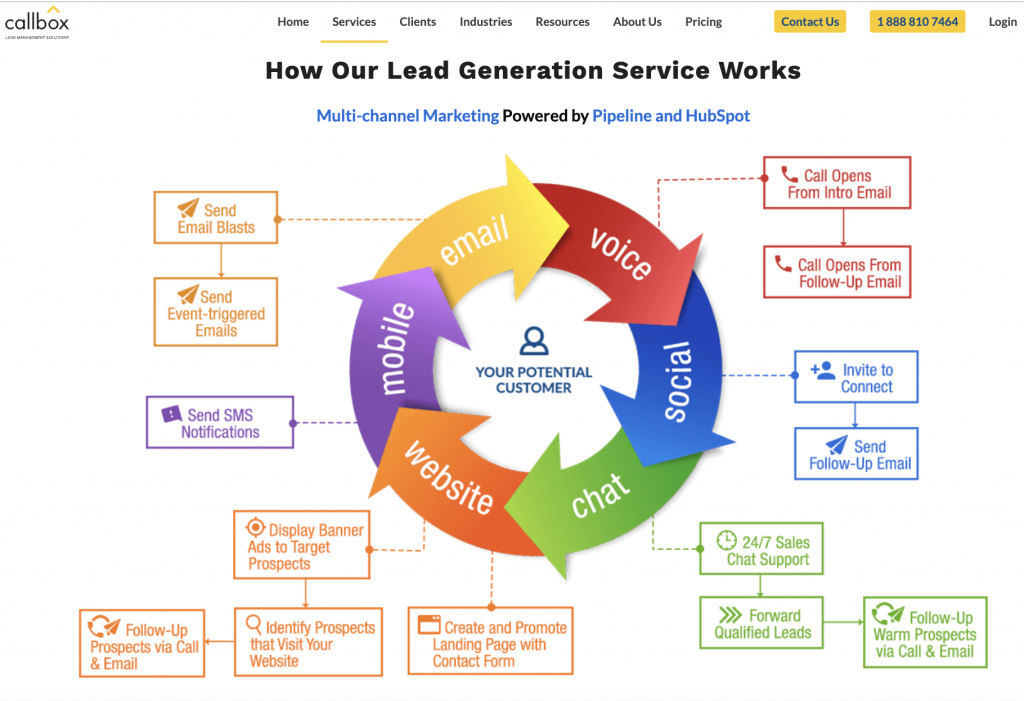 Automated prospecting by Callbox helps find and reach out to your potential customers. If you want to keep things uncomplicated and straightforward for lead generation sources, Callbox should be your pick. Callbox offers the best sales opportunities so you can focus on other aspects of your business.
Callbox Ratings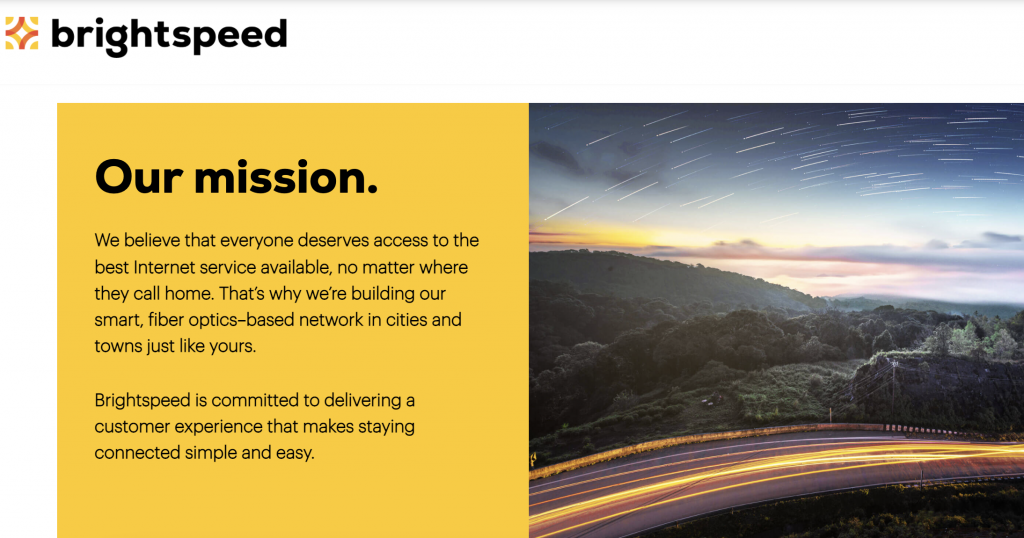 Their data is gathered from multi-channeled sources and provided to you after going through multiple verification stages. Apart from providing the contact information, they also give you a list of prospects in order of most relevant to least relevant.
13. B2B email list providers: Uplead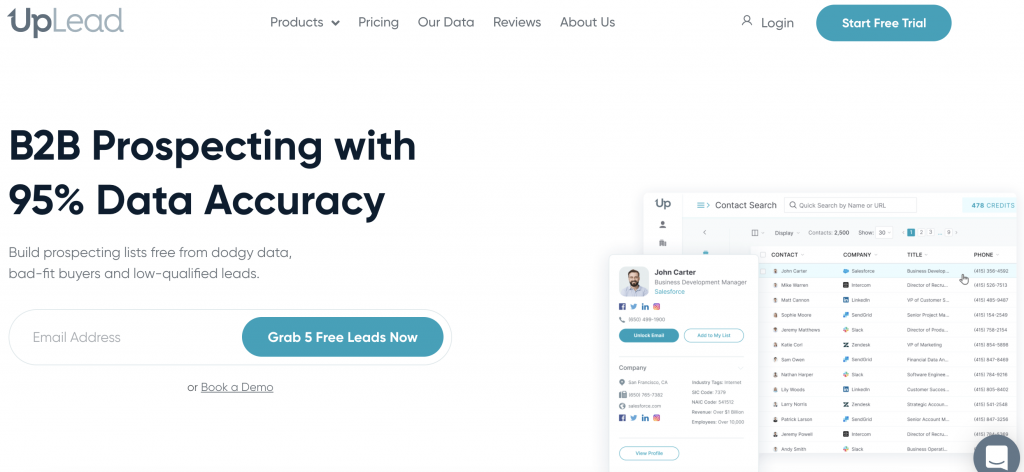 With up to 54 million contact details in their database, Uplead can offer you the most powerful and effective email lists for your business. The team at Uplead goes through millions of documents to extract valuable contact information for you.
Uplead Ratings
14. B2B email list providers: Lead411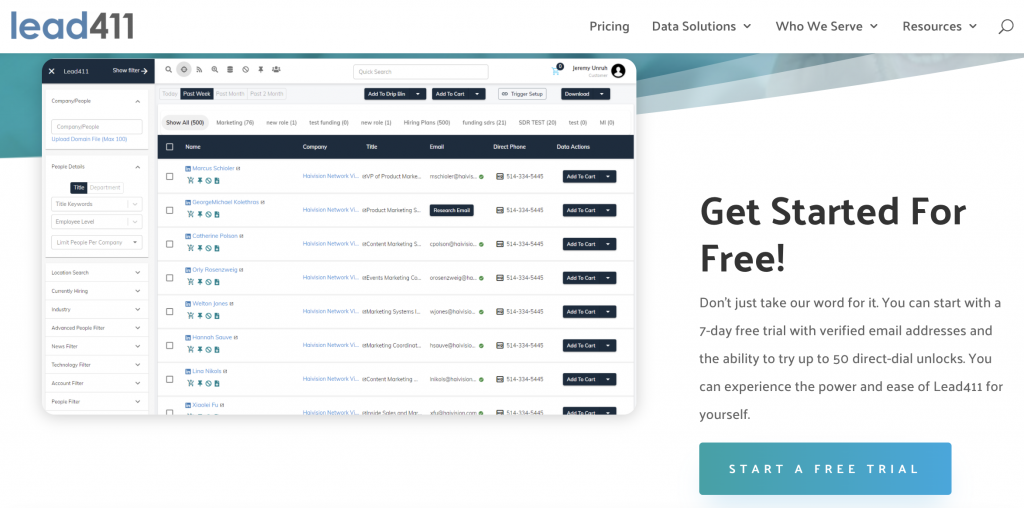 Don't lose revenue because of bad data. Opt-in for Lead411 to help you reach out to the best prospects. They let you use filters to come up with a listing that is well-aligned with your business.
Lead411 Ratings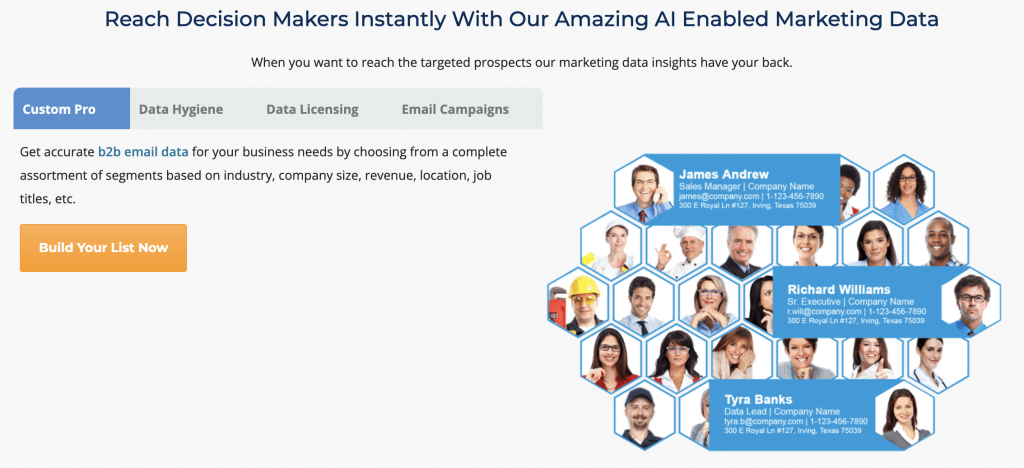 They have access to more than 70 million B2B profiles globally. So, if you're looking for potential customers beyond boundaries among small to medium level businesses, this platform can be of great help.
Blue Mail Media Ratings

Other than exceptionally well-sorted email listings, something that Thomson Data stands out for is its top-notch customer service. They are considered to be the industry leaders with years of experience and strategic databases.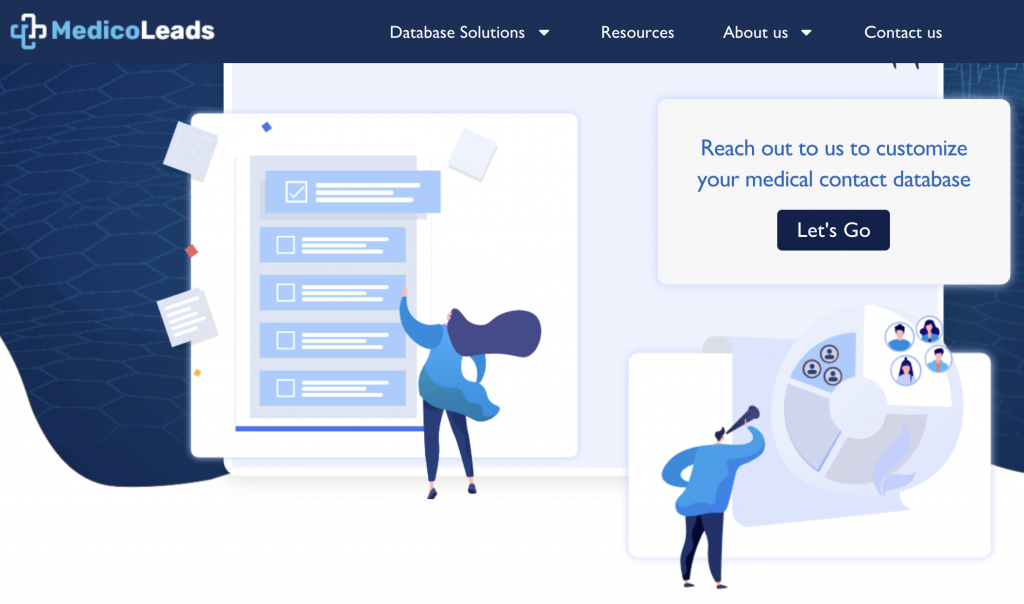 Specifically serving the healthcare industry, Medicoleads has access to the contact details of a million healthcare professionals worldwide. They help you build a customized medical database to target your audience among doctors, nurses, pharmacists, etc.
18. B2B email list providers: EasyLeadz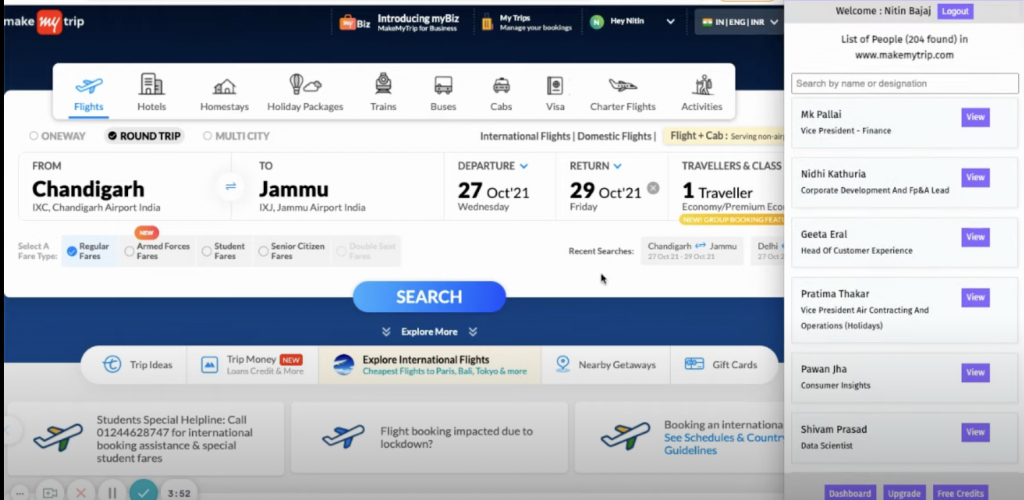 Here's an easy way to get the leads of the top management to grow your business. Create your lists based on factors such as job role, industry, location, and technology stack. Email addresses can be found via LinkedIn using EasyLeadz.
EasyLeadz Ratings: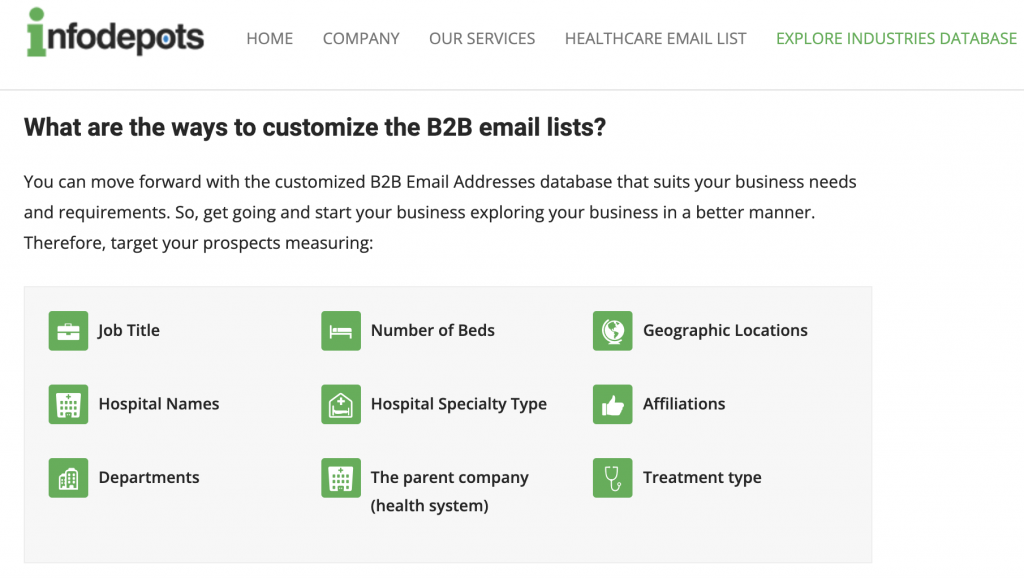 Get insightful data that is capable of giving you a competitive advantage against leading businesses in a similar industry as yours. InfoDepots acquires complex data and simplifies it into user-friendly lists.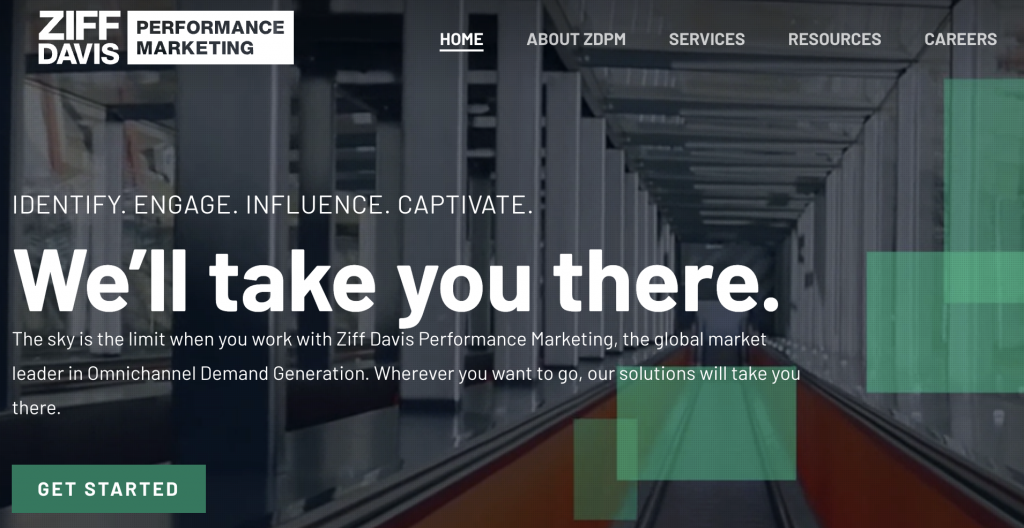 They have an experienced team that works tirelessly to come up with top-tier email listings to scale up your sales pipelines. With powerful features like data cleansing and outbound automation, Salesify provides marketing, sales, and bant (budget, authority, need, timing) qualified leads.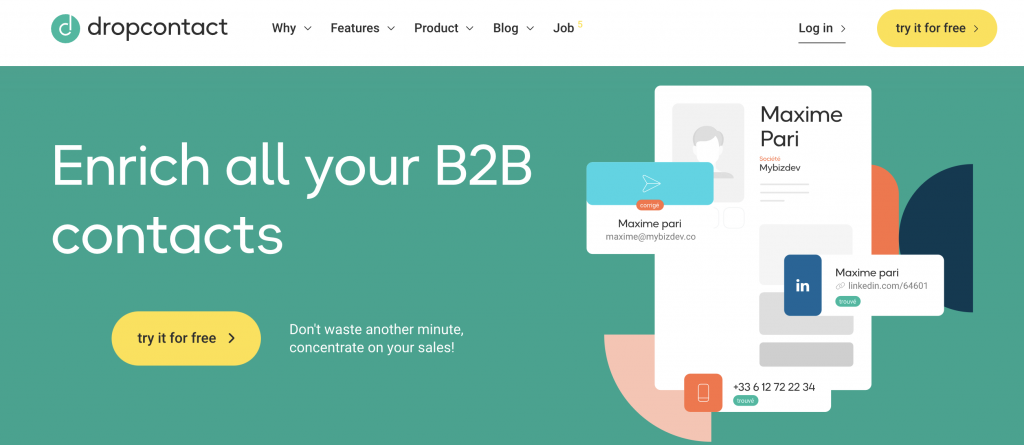 Dropcontact enriches, cleans, consolidates, and corrects B2B data directly in CRMs (Pipedrive, Hubspot, Salesforce…) without any human intervention. The solution runs exclusively on proprietary algorithms and test servers. Unlike all enrichment solutions, Dropcontact does not have a database of contacts. That's why Dropcontact is the only 100% RGPD compliant solution. Dropcontact also finds emails and enriches business contacts from your file (XLS, CSV…) thanks to a very easy drag-and-drop or via the Dropcontact API.
Dropcontact Ratings:
Best B2B Email List Providers : Conclusion
On a closing note, access to a relevant email database can turn things around for your business. The above-mentioned best B2B email list providers can expand your customer base while saving you valuable time, effort, and money.
If you enjoyed this post about B2B email list providers, you'll find these articles useful:
Image Source: People vector created by pikisuperstar – www.freepik.com