Best Calls to Action for B2B Lead Generation
CTA forms
One of the biggest mistakes marketers make is that they focus too much on the content of an email, blog, or another platform, but there is simply no effort or thought put into the call to action. This will undo all your efforts toward a positive outcome. Creating a strong call to action is essential to turn your website visitors into leads and ensure growing website engagement in general. But the real question still stands; how do you come up with the perfect one that attracts a bigger audience, makes your web content stand out, and fulfills the real purpose of selling more products/services?
What is a call to action?
A call to action means asking visitors to act. It can either be to buy the product or services, sign up for a newsletter, or something else. Come up with content that's tempting enough to encourage website traffic to take things to the next level. A CTA can be on any web page such as a landing page, blog post, newsletter, or web banner, depending on the requirement or nature of the content.
What are CTA forms?
CTA stands for Call To Action. So what is a Call To Action? A Call To Action is a marketing term and a written directive on a website that tells potential customers to take some desired action.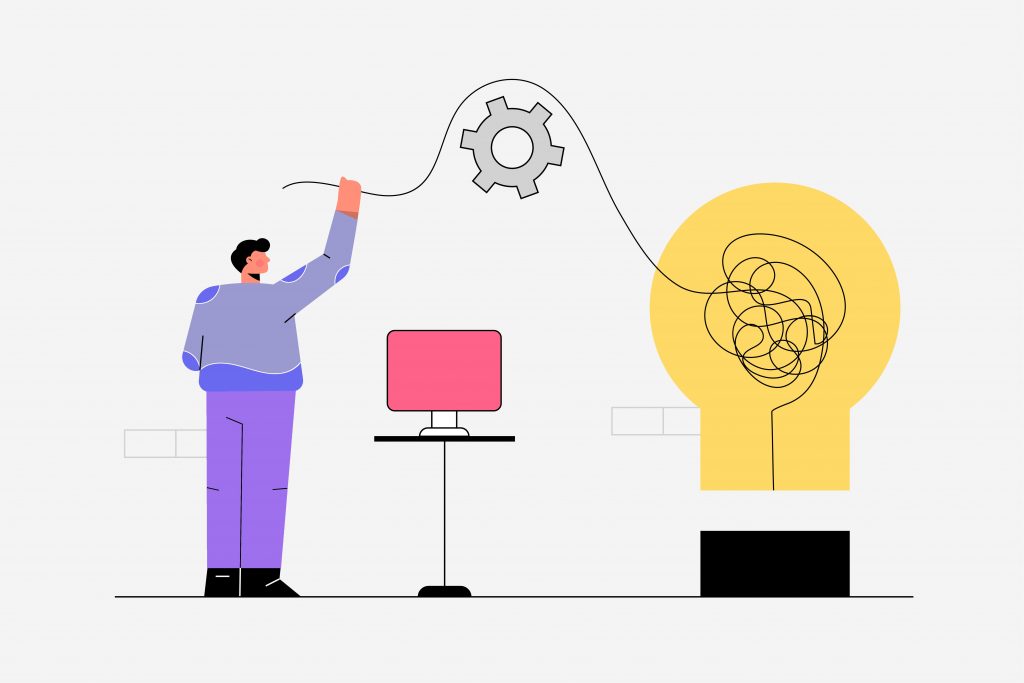 How to come up with effective CTA forms?
Theories, A/B testing, and psychological elements can help create the perfect call to action suitable for a specific website or B2B cold email template too. The product and service buying cycle of a company, along with their ideal customer's pain points, have a massive influence on using a certain CTA.
How do you know you created the perfect CTA? First, marketers should remember that a company selling SEO tools will have a different CTA than one offering huge discounts on skincare products. Because the former will have CTA forms asking visitors to sign up for a free demo, try the free course, etc., but the latter will have the direct approach such as Buy Now, Order Here, or Shop now.
The following are the factors that should be considered for a persuasive yet engaging and unique call to action:
Action words in CTA forms
Some people may get confused between asking the visitor to take action and being bossy. That's where you need to be cautious because if the CTA is not engaging enough or if you're being too pushy, it is highly likely that you will lose a customer. Your goal is to encourage the visitor for action, not bully them into it. So ensure that there are no surprises, and use words such as:
Explore
Join
Start
Sign up
Begin
Hop on
Learn
Eye-catching design
Now that we've established that content is the king, let's move on to talk a bit about design. The heart loves what the eyes find pleasing. The question you should be asking yourself while designing a CTA for any website is 'how do I make it stand out?' There are certain things to keep in mind if you're aiming for something out of the box:
Make the color combination stand out. It means that you must avoid using a similar color as the background and theme of your webpage.
People often, in the effort to keep things subtle and sober, make it dull. Avoid that.
Don't be afraid to play with colors. Be bold. The ultimate goal is to grab people's attention and and to be pleasing to the eye.
Inject pops of color to help make it attention-grabbing for your visitors.
A/B testing
Nothing can ever be a hundred percent final when it comes down to people's psychology and cognitive behavior. To make the best out of research studies and other resources, it's best to try different content variations and designs to become popular among your target audience. Here are some options for A/B testing a CTA:
Changing a single element of the CTA, such as the color combination of the text and button.
Change the language or text used in the CTA, long-form content to short-form content or vice versa.
You can publish both of them together, each variation for a particular set of audiences.
Change the location of your CTA, such as moving it from the bottom of the blog post to the center.
Instant gratification in CTA forms
Things don't always have to be complex to stand out. Simple content often leaves more impact on a larger audience, as it is relatable for more people. Offering by providing the captions/phrases people want to see is always a great approach. When you're selling something online, even a slight delay in offering people what they want can harm your conversion rate.
Make it tempting
What temps you the most when it comes to online content? Apart from the fear of missing out, it's curiosity for most people. Your content should evoke a desire to ensure conversion, and you'll find most visitors willing to click on your CTA, giving the lead generation you aim for. Offer brief answers to what people like to know but keep the curiosity alive. That'll make people click on the CTA form to learn more.
Offer Marketing Incentive
Something that cannot be denied and has a guaranteed outcome is when your CTA offers any kind of incentive. People will most likely click on something that offers something in return. When the marketing incentive is enticing, it's a no-brainer for the visitor to simply accept it.
However, to find relevant deals, it's essential to know the target audience's pain point. For example, a food delivery website offering free meals on the first sign-up is most likely to get many engagements.
Best Examples of B2B Lead Generation Call To Action
We can get inspiration from the many leading businesses that are winning the CTA game. Not only do they keep the creativity alive, but they make content and designs that are just appropriate for their target audience. If you need to know more about your website audience, you can always get help from this ultimate website visitor identification guide.
Let's have a look at a few of them to set the right standards for a successful and most engaging call to action.
LeadRebel and CTA forms
LeadRebel is a website visitor identification software that offers insight into the stats for better strategies and marketing goals. Now the thing is that there are several options when it comes to this kind of tool, so why would someone go for LeadRebel, and how do they stand out among so much competition?
Their CTA hits the right spot considering their buyer persona. There's no fluffy content, just the straightforward, to-the-point details of what they offer and how this tool can make things better for data-driven B2B marketers by improving their website.
Their claims of being a useful tool are not empty. they offer credibility to their content by writing on Visitor recognition case studies: "Don't take our word for it, see what our customers say about LeadRebel."
All these elements make for the perfect case, leading to an impressive CTA "Sign up for free for Website visitor recognition". Apart from instant gratification, the CTA tells the visitors exactly what this website and software are all about.
OptinMonster and CTA forms
OptinMonster is a conversion optimization software, so it's kind of a given that they will have a banger CTA.

Talk about the perfect balance between being persuasive and not too pushy. The ideal blend of stunning writing and eye-catching visuals makes it even better. It's set up in such a smart way that anyone interested in growing their business using the right approach as per their target audience will like to read about OptinMoster has to offer.
"Get OptinMonster Now" just hits the right strings for those who are looking for valuable insights into their website traffic and conversion. The takeaway from this example is that this CTA attracts B2B customers because of the following aspects:
Promise to grow your email list
Commitment to get more leads for your business
To fulfill the objective of increasing sales
Where Should You Add Call To Action On The Website?
The correct placement of CTA is as important as the content and design. One can add a call to action anywhere on the website. Let's, however, talk about three of the best and most rewarding spots that will prove to be very fruitful for your conversion rate.
Homepage
The homepage is the most visited and the first thing anyone will see when they land on your website, so making the most out of it should be your aim. So, add your best CTA to the homepage to capitalize most of your web traffic. Place it somewhere in the middle or start of the page, so your visitors don't have to scroll through the page to find what they are looking for.
Most visited page on the web
The Most visited pages can be different for every website defending its niche. It's essential to figure out what your visitors are more inclined toward and then put the CTA form there to make the most out of it.

Bottom of a blog post
This can easily be one of the most appropriate spots to add your CTA form. Once someone has just finished reading your blog, they should be asked to act. With modern marketing techniques such as guest blogs, this is the ideal placement to attract your website visitors and capitalize them via B2B marketing.
Image Sources: Business vector created by jcomp – www.freepik.com, Sale vector created by stories – www.freepik.com.