Types of sales leads: Cold vs Warm vs Hot B2B Leads
Types of sales leads
One of the most important elements of running a B2B is to generate leads to keep a strong foot in the market and be able to stand out in this cutthroat market of innovation. Your company will not be able to generate many sales unless there is a sturdy marketing strategy in place and there's a steady, continuous supply of high-quality leads. A study shows that more than six in 10 sales representatives accept that lead generation is their top priority. Imagine not having any leads and blindly searching for prospective buyers without a set agenda. 
How much time, effort, and company resources go to waste with this approach. Reaching out to a potential prospect and pitching your B2B products and services can generate the right outcome with minimum effort. Although we talk about leads so casually, they can be a bit complex when dealt with on a professional level, hence, divided into three different categories including cold, warm and hot leads. 
Let's dive deep into the details and figure out the real difference between these three and the right way to tackle the buyer in each category. 
What are sales leads?
A sales lead is a potential sales contact, individual, or organization that expresses an interest in your services or goods. There are different types of sales leads: cold leads, warm leads, and hot leads.
Before jumping onto the cold, warm and hot leads, let's give a brief thought to the sales leads in general. When it comes to B2B companies and businesses, They are actually people who are turned into clients after certain efforts. These prospects are interested in your products and services for a certain reason (not clear at this stage). Although most organizations have in-house departments of lead generation. However, many dedicated companies specialize in generating sales leads for B2B businesses via online and offline social platforms, guest posts, cold emailing, affiliate marketing or paid ad campaigns, etc. Getting your hands on the right leads can cut your efforts in half when it comes to overall marketing. It can be an essential element in kick-starting the process.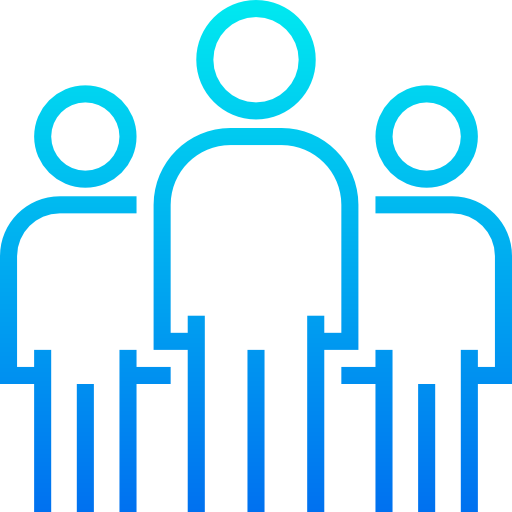 Types of sales leads: Cold B2B leads 
If your organization is dealing with cold leads, some things should be kept in mind but before getting into that, let's figure out the real meaning behind this term. Cold leads mean getting in touch with potential customers or prospects who have had no prior interaction with you in the past. They might have heard about your products or services but never opted for them. So as a sales rep in a B2B organization, if you're planning to initiate contact with a prospective buyer for the first time, they are considered a cold B2B lead.

Maximize Outreach to Increase Cold Leads
The most important thing to keep in mind while dealing in cold leads for B2B businesses is that even when a company shows no interest in your services, don't remove them from your database. Every company stays in the sales pipeline for at least 6 months and is approached multiple times as per the company policies. That way, you can keep your prospect up to date about new products that are launched during that period. And they might come around and show interest in your offerings. The reason that the prospect has little to no prior information about the company can result in an unqualified lead. 
What are the Benefits of Cold B2B Leads?
Although cold leads can have a minimum conversion rate, they are comparatively easy to acquire. Professionals know some of the most valuable tips and tricks to make the most out of this lead generation aspect. They are usually outsourced by B2B companies to organizations that specialize in them. Many vendors bid for multinational lead generation projects, dedicated to cold leads. Apart from being easy to deal with, cold B2B leads are considered most fruitful to target in sales activities. Thanks to zero previous records, there's no need to review prior correspondences. Simply pick up the cradle or grab your keyboard and begin the contact.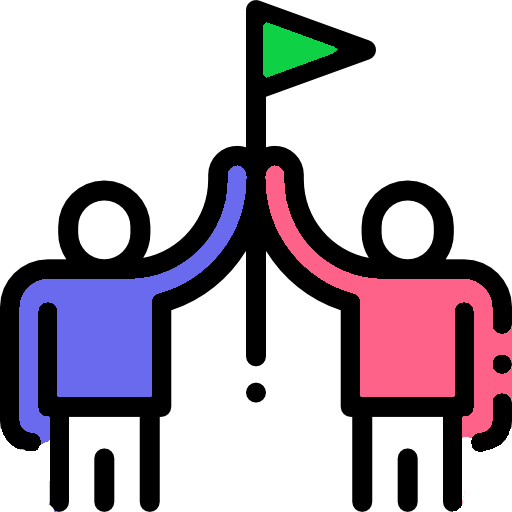 Types of sales leads: Warm B2B leads 
The next step is to warm up a cold lead. Once a potential prospect has been approached by the sales team and there's a slight hint of interest from their side, they become warm leads. At this stage, the prospect is very much interested in knowing more about your products and services. However, don't mistake their slight interest for their agreement to hop on board with you. There still might be a few elements keeping them to commit. 
Many elements influence the prospects' reluctance such as the project timing isn't right, or a need for customization as per business needs and requirements.
Warm B2B techniques  
One main advantage that companies have at this stage is that the prospect has finally started to show interest in your offerings and has developed a certain relationship of trust. There are a few elements that could help transition warm leads to hot leads; 
Using testimonials or sharing proof of how you've been able to deliver and fulfill your promises in the past for other companies can play a beneficial role in this sales cycle.
As the B2B company and potential lead are in the process of building a relationship, it's better to incorporate a personal touch. Offer a free trial period or a demo and customized options especially for them. 
Research your ideal prospect and figure out their business needs. Hitting the right spot may increase your chances to seal the deal a great lot. When using this method, you can always get help from website visitor identification software.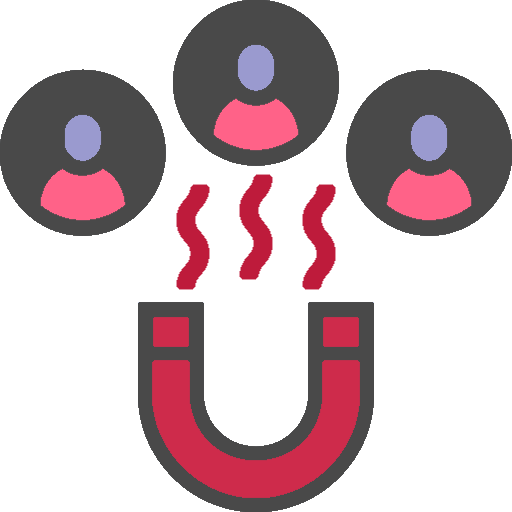 Types of sales leads: Hot B2B leads 
Also known as qualified leads, Hot B2B leads are your target audience. Those are highly likely to partner up with your company. Hot leads fulfill almost all the criteria to pair up with your company. However, what's important is that their need for certain products and services can be fulfilled by you. The main reason behind disqualifying at this stage can be the budget or bad timing. 
BANT method is used to figure out the nature of Hot Leads:
B is for budget. One of the most important elements for any project that must be agreed upon by all stakeholders. 
A Stands for authority. Nobody wants to waste their time by talking to someone who doesn't have the final say over these matters. So enure to discuss matters with the one who is in charge. 
N means the need for a particular product or service to solve a certain issue within a company. 
T is for timeframe. Which basically means the duration from which a prospect was first engaged till the time they transitioned into a customer. 
 
Difference between hot and qualified lead
This could be a tricky thing to wrap your head around but the hot and qualified leads are two different things. Qualified lead could be cold or even warm as long as they show some interest. On the other hand, a qualified lead is the one that is not only interested in your services but fulfills all the criteria and fits perfectly. 
Hot leads are only 27% percent which means three in every four B2B leads are either cold or warm. Hot and unqualified leads are the ones that even when they really want to work with you but still cannot because of elements such as budget issues and bad timing, etc.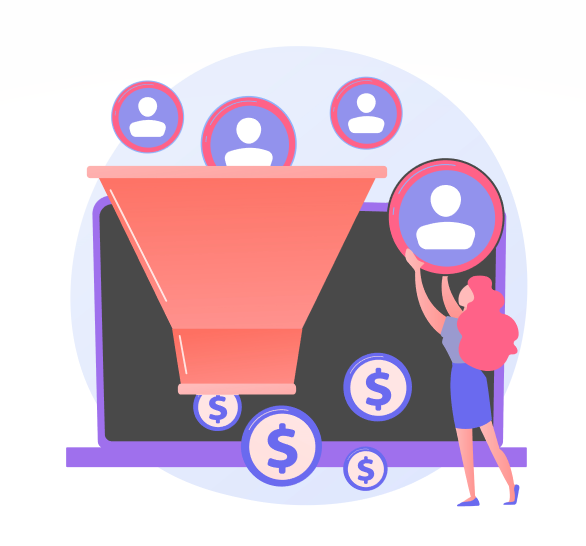 Types of sales leads: Ways to generate B2B sales leads
There are several traditional and unconventional ways to generate B2B sales leads but most companies focus on the ones that take little effort and manpower to produce the most outcomes; 
Setting Appointment 
It is a more automated, strategic, and advanced system of guaranteed qualified leads. A B2B lead generation company ensures that the prospects are more suitable and are highly likely to be invested through each step of the sales pipeline. Business growth is predicted and the potential prospects are followed up every once in a while by highly trained professionals. This follow-up process after one rejection is the key element to finally hit the successful note. 
B2B Marketing 
B2B Marketing involves the branding and awareness aspect of a sales campaign. These efforts ultimately help identify the target audience and bring make their land to your website and social platforms . You can always incorporate B2B marketing trends into your strategy mix. Increasing lead conversion rates can be done via modern SEO tools and the right marketing techniques to transform visitors into customers. Optimizing website content can help your audience find exactly what they came looking for and make up their mind to turn into a customer.
Social media platforms are often underestimated when it comes to B2B lead generation but they can make a huge impact on your business. LinkedIn, despite being a professional networking tool, is a major contributor in finding the right leads. 
Types of sales leads: Conclusion
On a concluding note, all leads are potential buyers but the difference lies in the details. But the secret to success in this field is to be consistent and utilize the right resources where needed. The ability to predict growth and come up with the most appropriate sales pipeline can be extremely helpful in a lead generation which ultimately leads to brand awareness and boosted revenue.
Image Source: Abstract vector created by vectorjuice – www.freepik.com, Business vector created by vectorjuice – www.freepik.com, Icons made by Freepik from www.flaticon.com.