15 Best B2B Lead Generation Blogs in 2021
B2B lead generation blogs are informational B2B websites displaying innovative and valuable tips on B2B Marketing and lead generation.
Proper and effective lead generation is a very important aspect in today's world of marketing. It ensures a steady business growth rate. It arouses interest in your products or services, prompting them to enquire about them and finally make a purchase. Lead generation is typically done through advertising using various channels. However, sometimes you can generate leads from non-paid sources such as referrals and search engine results generated organically. Research says 81% of marketers use email marketing to generate most of their leads.
While email marketing is a major lead generation strategy, you utilize many more channels to improve your business, such as content marketing, social media marketing, paid adverts, and website optimization.
Best Lead Generation Blogs in 2021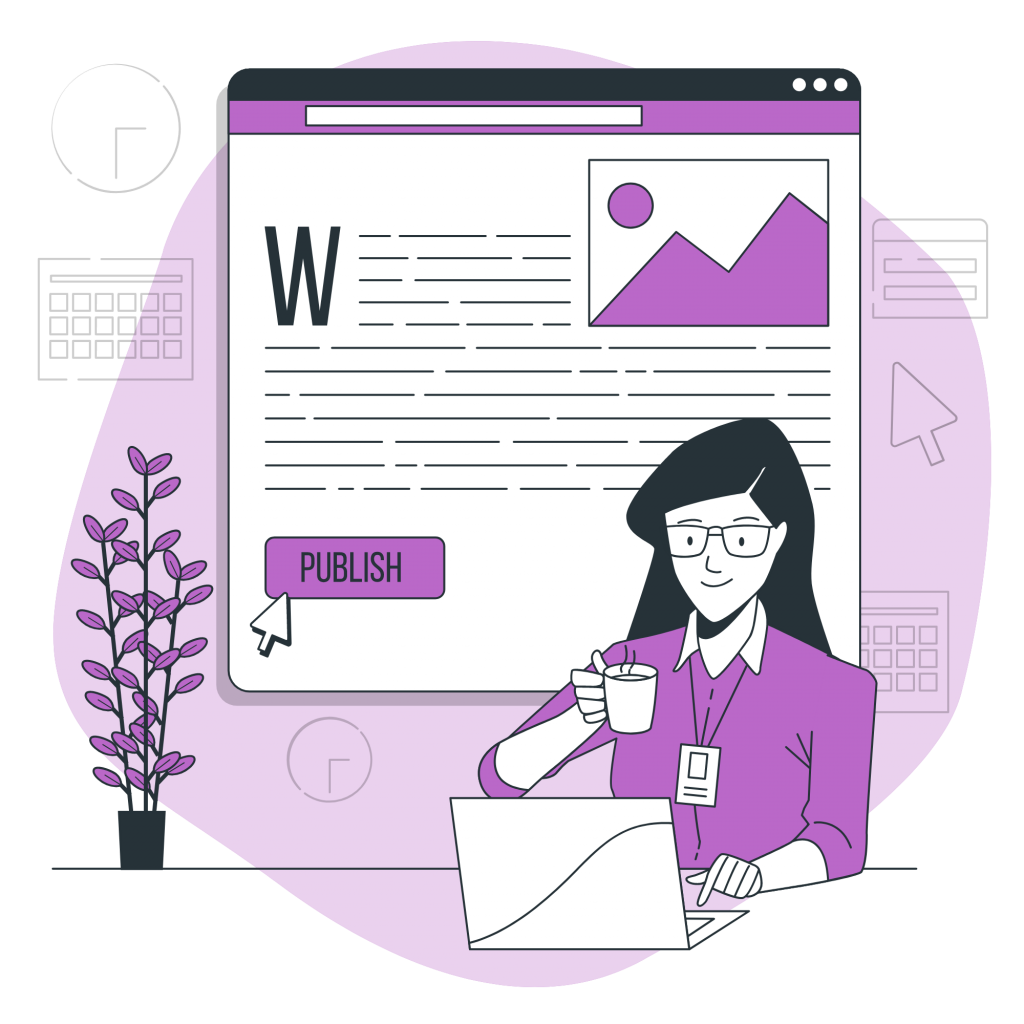 With the rapid changes in technology, lead generation and marketing blogs are also evolving constantly. Digitalization has given a rise to new techniques and strategies to generate more sales leads. The constant developments in sales and marketing have made B2B lead generation campaigns more effective. With the rise of advanced lead generation tools and targeted lead generation services, you can now automate your entire lead generation process.
Various lead generation blogs are authored by experts who leave no stone unturned in the lead generation sphere. Bringing you constant news, updates, latest resources, new ideas, and much more.
Following are the 15 best B2B lead generation blogs you must keep up with, in 2021 for insightful updates of the industry:
Written by one of the most established authors from this genre, Eight lead generation trends in 2021 by Marketing Donut throws light on eight lead generation trends of 2021 including
Account-based marketing
Marketing and sales integration
On-page lead qualification
Prioritizing lead quality over quantity
Multimedia-driven thought leadership
Augmenting page experience
Collaboration with B2B marketing experts
Automating workflows in the lead generation process
By: Sankarnarayan. R
This blog covers how lead generation works, types of lead generation, inbound lead generation, case studies, etc. The founder and mastermind behind ColorWhistle is Sankarnarayan, a professional with over fourteen years of experience and a passion for website design services and digital marketing services. Thanks to his love for marketing and thoughtfulness of sharing his experiences, we get to know a lot about the modern and constantly evolving lead generation world.
By: LeadRebel
This blog touches base with the importance of B2B lead generation tools, lead generation, and services, strategies, and tips to create targeted content. It also mentioned that lead generation is crucial to the growth of your business as it allows you to engage with your target market. Through this engagement, you can learn how to effectively market to these individuals, turning them from potential leads into loyal customers.
LeadRebel blog also provides the most powerful guide of website visitor identification.
By: Srishti Singh
The blog very efficiently covers B2B lead generation and the difference between B2B and B2C lead generation along with effective B2B Lead Generation strategy pointers that can significantly impact the overall campaign. It also covers eleven in-depth strategies that help in generating successful leads.
By: Eyal Katz
According to the blog "58% of marketers reported that quality leads were their highest priority in the past year, but 61% also felt sourcing those high-quality leads is the biggest challenge to business success."

Apart from that, it covers 8 B2B Lead Generation Ideas for 2021;
Make Your Outreach Personal with Data
Content Marketing is Still King
Voice & Search Marketing
Social Selling
Sales + Marketing = ABM FTW
Start a Podcast
Video Video Video
Social Media Marketing
Published By: Yash Chawlani
The biggest takeaway from this highly detailed and informative blog post is that if you choose a lead generation agency, you might also need lead generation software and have both work for you. This blog gives a good idea about the companies that will help you in your lead generation process.
By: Marcus Svensson
According to this blog, using a combination of inbound and outbound is the most effective way to establish the pipeline. Although outbound is a quick way of connecting with leads, the inbound can establish credibility. It ultimately results in more qualified leads. Here are the best lead generation strategies in B2B marketing, as per Marcus Svensson.
1. Content Marketing
2. Social Media Marketing
3. PPC – Pay-Per-Click
4. Get More Social Shares
5. Turning "Out of Stock" Into an Opportunity
6. Use the Godfather-Strategy to Build Your Email List
7. Using FOMO to Increase Your Conversion Rate
8. Use Intent Popups or Slide-in Opt-ins on Key Pages
9. Asking Questions to Get a 50% Conversion Rate
10. Gain Trusted Backlinks
11. Get Creative with Cold Emails
By: Dhruv Mehta
The blog covers the following prominent trends in the lead generation process, promises that they will be vital to maintain your competitiveness and drive lead growth.
Personalized Outreach with User Data
Leverage Live Chat for a Personalized Experience
Utilize Voice Search for Local SEO and Lead Generation
Integrate Video in Marketing Strategies
Leverage User Analytics for Future Campaigns
Ensuring Alignment of Marketing and Sales
By: Charu Mitra
The blog highlights the following point:
Create Valuable Content & Leverage Chatbot Conversations
Promote Your Lead Magnets on LinkedIn
Target Top-of-Funnel Keywords With Facebook Retargeting Ads
Create a Referral Rewards System and Other Lead Magnets
Leverage SEO
Conduct an Audit of Your Website To Improve Conversion Rate Optimization
10: B2B Lead Generation Tactics & Examples For 2021
By: SequoiaCX
This very in-depth blog covers more than 25 tips and tricks with examples to increase your B2B lead generation.
1. Consistently write and publish high-quality blogs for your brand
2. Create ebooks, walkthroughs, and checklists as conversions to generate leads
3. Create "tools" or "calculators" as conversions to generate leads
4. Create and share instructional videos to post on YouTube and your website
5. Create on-demand videos or webinars
6. Create templates that can be easily modified
7. Create audio content that can be shared
8. Craft hyper-niched landing pages
9. Publish and promote your B2B case studies
10. Publish and promote your B2B testimonials
Check for more tips on their website.
By: Najam Ahmed
According to the blog the Top 5 B2B Lead Generation Strategies are:
Email Marketing
Content Marketing
Pay-per-Click
Social Media Marketing
Intent-based Pop-ups
By: Jayson DeMers
Not only does this blog cover valuable tips on how a business can use B2B marketing, but it also offers in-depth content and traffic-based B2B Lead Generation Ideas. Some of them are:
What Is B2B Lead Generation?
Content and traffic-based B2B Lead Generation Ideas
Maintain an amazing onsite blog.
Optimize for search engines (SEO).
Offer premium blog posts.
Conduct, publish and offer original research.
Sell or offer an eBook.
Host a webinar.
Take signups for an online course.
Host a podcast.
By: Eamonn Curley
Generating leads can be one of the most arduous duties of any business. One needs good stats and facts about their market, target audience, and the right tools to have the best outcome. This post by Eamonn Curley can be helpful in this regard. The following main points are covered in the blog:
What is lead generation?
What are the different lead generation channels?
Factors to consider for lead generation
How to generate leads: 9 different strategies you can use
Technology has no limits, and it never stops evolving. To keep up with this advancement, any business needs to stay up to date with the latest B2B lead generation strategies. The newest blog focusing on the modern-day world covers the following 13 aspects:
Curate ever-green yet quality content
Be strategic about gating content
Exchange content for the email address or personal information
Personalize your content
Build communities and personalize your social space
Optimize your call-to-action and landing pages
Trace the actions of visitors on your website
Convince your customers for honest online reviews
Be present online
Pump up your video marketing game
Embrace social media automation
Mobile optimization
Use market automation tools
If you are a business owner or running an agency, this blog will be one of the best resources emphasizing Lead Generation Strategies for Marketing. As per Victoria, you can use the following tools to up your B2B game:
Social Media Ads
Pay-Per-Click (PPC)
Local Media Ads and Listings
SEO
Listings in Agency Directories
Marketing Contract Aggregators
Influencers
Referrals
Webinars
Video marketing, etc
With 2022 approaching, B2B Lead Generation market trends are ready to take the industry by storm as more than half of the companies are expected to generate more revenue than last year.
If you enjoyed this post about Local SEO for small business, you'll find these articles useful:
Image: Computer vector created by stories – www.freepik.com; Business vector created by vectorjuice – www.freepik.com Photo by Matthew Guay on Unsplash.