10 Easy Ways to Find Anyone's Email Address
How to find an email address
Today, in this digital age, we have various ways to find employee email addresses, companies, or potential business leads. There are some obvious and some not-so-obvious ways to attain such information. Listed below are 10 solid approaches that will help you to acquire the email addresses of your potential targets:
1. How to find an email address: Google
Of course! Aren't we all dependent on Google?
Normally when you think about finding out the e-mail address of a person, you need to know the name of whom you want to contact. Type their name on Google and before landing on your desired result, you may have to scroll through some pages. Sometimes, if you are super lucky, you can quickly identify your required email address within the meta descriptions. Sometimes you don't even need to click through to find your results, the email address will be displayed via Google's Knowledge Graph. Most of the time you will be able to find what you need. If this doesn't work, try typing in the persons' name plus the company they work for.
Google also leads you to potential LinkedIn accounts and other social networking accounts (Facebook/Twitter/Instagram) matching your search descriptions.
While googling for an e-mail address, you need to make a smart guess based on experience and how various companies and professionals structure their email addresses. Common structures and patterns of email addresses include the following:
[FirstName]@xzy.com
[FirstName].[LastName]@xyy.com
[FirstName][LastName]@xyz.com
[FirstInitial].[LastName]@xyz.com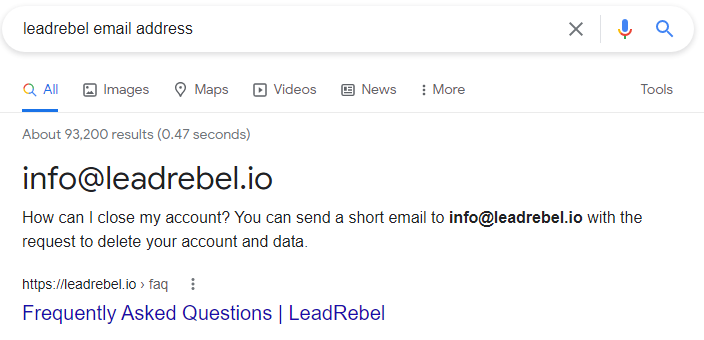 2. Make Use of the 'contact' and 'about Us' Options on the Web
On this page, you might find almost anything, from brief bios with personal social media accounts to detailed contact information of every company team member.
Some people hide these pages in footers, in random links in the sidebar, or author images.
If you still can't find it, just try typing the following examples in the web address bar.
Example.com/contact
Example.com/contact-us
Example.com/contact-me
Example.com/about
Example.com/about-me
Example.com/about-us
3. Host Live or Virtual Events to Collect the Email Addresses
It's like how things work in Expos. Big Expos are conducted to introduce your companies, to make contacts, and to promote businesses.
Similarly, if you need to find the email addresses of your potential clients or leads, you can conduct promotional events, socialize, and gather the email addresses of your targets on a more personal and physical level. This will also help you to increase your PR skills.
4. Explore E-database Marketing
An email database is a collection or list of the names and email addresses of actual and potential customers of a particular business.
With the complete database of the potential niche of your leads, you can do wonders. You can either run email campaigns, leap into the cold emailing strategies or even directly mail them your proposals or messages.
Nowadays, you can even buy the whole database of email addresses based on demographic and/or psychographic information. You can buy your desired niche of email database by contacting various list providers in the market.
Searching for a B2B Leads Database? You can read more about the Top 50 B2B Database List here.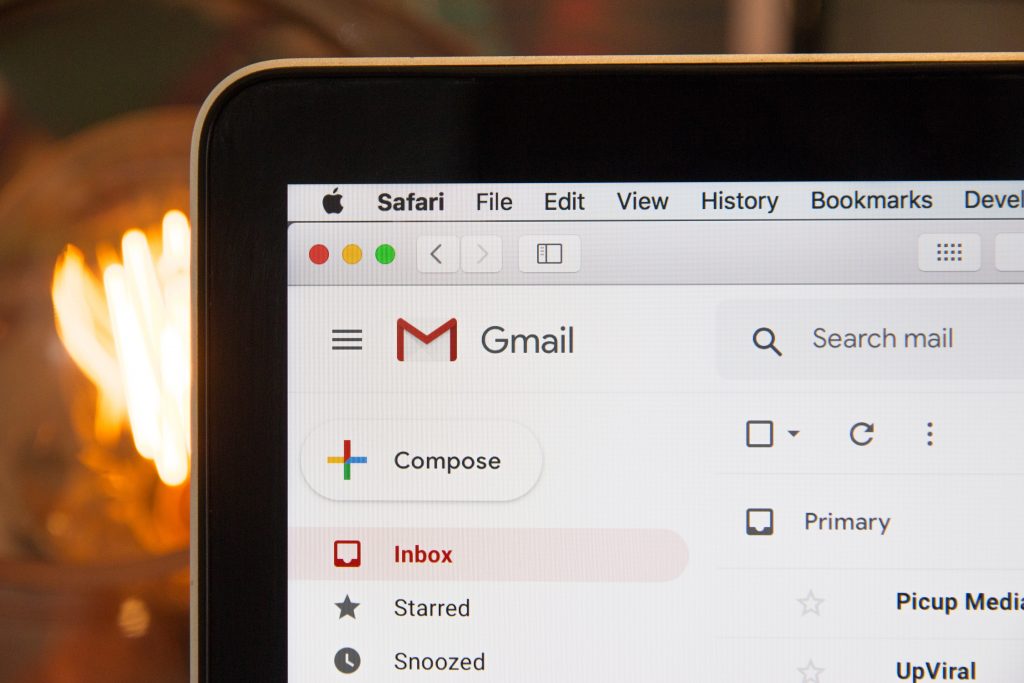 5. How to find an email address: The Author Page
Scrutinizing the author page is quite an underrated approach but it gives an ideal starting push. Some WordPress themes and sites automatically show a lot of details and contact information on these pages. You have a good chance to land upon your desired email address by checking these author pages.
6. Facebook / LinkedIn / Instagram
Facebook pages can be of great help to find the email addresses of people or companies. When someone sets up a Facebook page, people mostly fill in all the information they can including contact details. This makes it super easy for anyone to pick up the email addresses.
LinkedIn is the place where people gather to network and find new business. LinkedIn makes it a little easier to acquire the email addresses of the business people or people with work-related profiles and companies because of all the contact details they have provided. For LinkedIn, you may need to connect with the prospect to see their email address and other personal information. Search for their email in the summary and if you can't find it, try the contact details. This way you can fetch the information you desire.
You can also check your prospect's About section on LinkedIn, quite often people share their email addresses or email addresses of those who work with them directly there.
Instagram also somehow helps to find email addresses. For example, some bloggers, influencers, and public profile holders have their contact and email information mentioned in their bio. Some businesspeople also link their websites and other social networking profiles in their bios, which can lead you to easily find their email addresses.
7. Take Help from Twitter
You can go on Twitter and avail its advanced options and find out the email address of potential prospects.
It's not very common but a few people use their cover images to share their email addresses.
Another option is to look into the Twitter bio of people. You can find some addresses there too.
You can also directly ask for email addresses from your prospects. Briefly explain the reason you want to approach them and how you landed up on their social media profile. One pro tip here is to keep your tweet concise and make them want to give you their email address.
8. Subscribe to Your Desired Person's Newsletter
A lot of entrepreneurs and businesses people use their email addresses to send newsletters. This is more feasible for them, and it creates a unique, direct, and stronger connection with their audiences.
In this case, you can use this to know how to find company email addresses freely and easily.
For example, if there is a mom blogger named 'the new mommy', who gives parental advice to people, you will sign up with her to receive updates on child and mother care tips. After signing up, what you will get?
It's her signup 'email' response resulting in you getting her direct email address.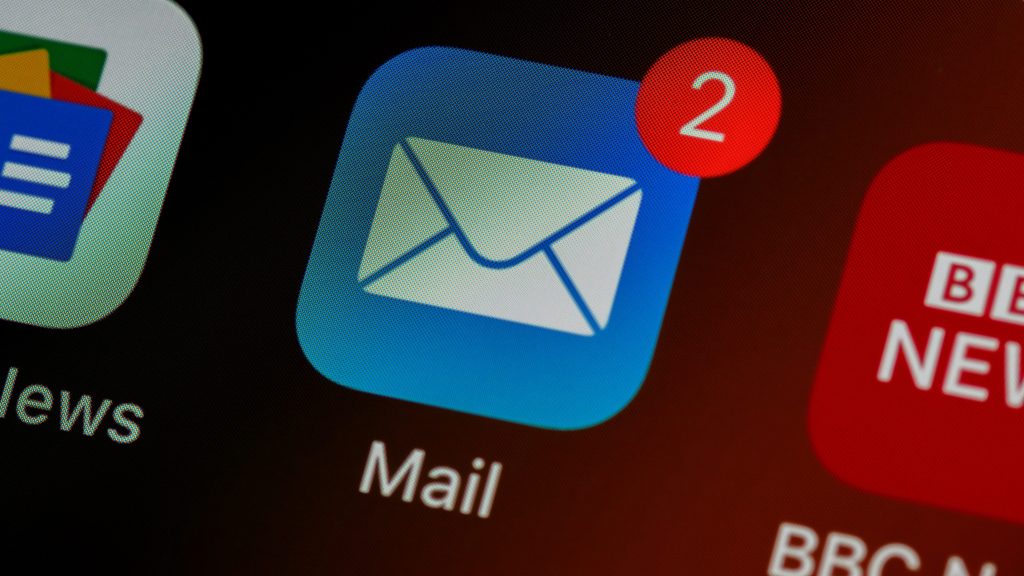 9. Tools to Find Email Addresses
Sometimes, you need to find an email address of a person you've never personally met or you're looking to send a message to someone you know on social media, but you don't want to use social media because it may look unprofessional.
Whatever your reason may be, you can do it by using email lookup tools.
In today's world of data and information technology, we have many analytical tools and software that can help us attain an email address quickly and efficiently.
Along with email addresses, they can also provide social media accounts and a whole lot of other interesting data that can help you to qualify and connect with your outreach targets.
Following is the list of some popular tools to find email addresses:
You can also try to figure out all possible email combinations using the Email permutator. This is a handy tool that automates the human brain and guessing the results for you. You can put someone's name and company's domain and an Email permutator will provide you with all the possible variations and outcomes. That's a really helpful way to know how to find email addresses for businesses.
10. Ask Directly or From Potentially Related People
If you know the person whose e-mail address you want to know, just go, and ask for it directly from him/her. It's as simple as that!
Moreover, on social media, you can easily find out whether you have any shared connections with your desired prospect.
Let's understand this by using an example. I want to connect with the CEO Jacob Steels of a company, and all I have is his LinkedIn profile.
I can easily check if we have any mutual connections, and if there is someone who I know is well connected to Jacob, I can quickly reach out to him or her and ask if he or she can make an introduction.
Now another way is that if you have someone else's email address from the same company, you can ask for your desired person's email or assume how your target's email address is structured by comparing it with the one address you already know. In any given company, you'll usually find out that all the email addresses mostly follow the same pattern.
How to find an email address: The Final Verdict
Currently, finding someone's email address is not a big issue at all. However, it could be a little time-consuming and it also depends a lot on which approach you are going to take. Combining different tools and approaches may be the best way to get the data you need.
Hopefully, the above-listed ways will help you to find the email address you are searching for.
Image Source: Stephen Phillips and Brett Jordan on Unsplash , https://unsplash.com/photos/npxXWgQ33ZQ